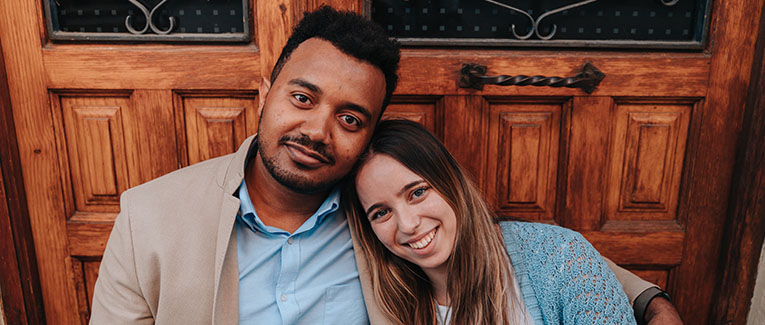 Many people who live in the U.S. are originally from other countries and would like to get married to a person from their original country. Also, many people in other countries are eager to get married to persons who live in the U.S. Therefore, there is a lot of marriage-based immigration to the U.S. However, those considering marrying a U.S. person should keep the following tips in mind:
Legal Status:
The duration that it would take the foreign person to come to the U.S. with the U.S. spouse depends upon the legal status of the U.S. person.



U.S. Citizen:
As there are no annual quotas in the immediate relative (IR) category, the processing time for getting an immigrant visa after marrying a U.S. citizen is the shortest. It typically takes around 8 months to 12 months.

If you are getting married to a U.S. citizen, there are options of a K1 visa, a K3 visa, or an immigrant visa. You should compare them carefully to select the most suitable option for you.


Green Card Holder:
If you get married to a green card holder, your green card petition will be filed in the F2A category, which is a limited category with annual quotas. You will have to wait for several years before you will be able to go to the U.S. on immigrant visa and get a green card. Even though the actual waiting and processing time may vary from time to time, generally, you will have to wait for around 5 years. Meanwhile, you will not be able to get a tourist visa or a similar non-immigrant visa, such as a student visa. (You are still eligible for an H1 or L1 visa, if you independently qualify). Therefore, you must make sure you are indeed willing to wait for that long before deciding to get married to such a person.

If such U.S. person has applied for U.S. citizenship, there is no guarantee that he/she will get the U.S. citizenship.


Non-Immigrant Visa:
If the U.S. person has a non-immigrant visa such as an H-1 visa, L-1 visa or F-1 visa, their spouse can go to the U.S. immediately on a dependent visa, such as an H-4 visa, L-2 visa, or F-2 visa. However, please keep in mind that these are are non-immigrant visas, and they are for a limited time. Unless the primary visa holder eventually applies for and gets a green card, the dependent visa's duration would end simultaneously with the primary visa's duration.
Before getting married, it is wise to clarify the legal status of the U.S. person and ask for proof of the same (such as U.S. passport for a U.S. citizen, green card for green card holder, visa stamp for non-immigrant visa holder, etc.). You should make a photocopy of that and keep it with you.



Documents:
You should not be scared or shy of asking for the following documents and verifying that they are correct before getting married:

Ask for a Social Security card, driver's license, and make copies to keep with you.


Proof of income and tax returns. This would be required for affidavit of support purposes.



K-1 visa:

Please keep in mind that if the U.S. person has already petitioned for a K-1 visa twice in the past, it is not possible to petition for a third time without getting the waiver first.


If you are already married, it is illegal to show your marital status as single just to get the K-1 visa. If you get a K-1 visa now by hiding your marriage, even if you are caught 10 or 20 years later, you may be deported, and if you have already become a U.S. citizen, your U.S. citizenship may be cancelled.



If the U.S. person changes their mind, they may not file your green card petition, even after getting married to you. Even after filing the petition, they can withdraw the petition at any time or refuse to provide the affidavit of support.


Even if you have never been to the U.S., the U.S. person can file for the divorce petition in their state of residence, and the U.S. court can grant such divorce. Unlike many other countries, it is not necessary to give a solid reason for divorce in the U.S.


If the U.S. person was already married earlier and is now divorced or widowed, it is much more difficult to get a visa by getting married to such a person than it is getting married to someone who has never married. This is due to the fact the consular officer may suspect chances of fraud with the previous marriage. In that case, make sure to ask for the divorce certificate or death certificate of the previous spouse of the U.S. person. You should also get photographs and other proof of the previous marriage of the U.S. person to a previous spouse to prove that the previous marriage was genuine, too.


Even though some countries allow more than one spouse for people of a certain religion, U.S. law does not allow that. Therefore, such persons are not allowed to get married to more than one person and apply for the green card for the spouse.


If you were married to a U.S. person for less than two years when you got the green card, you would get a conditional green card. You will have to apply for a permanent green card 21 months after that by removing the conditions. You will have to provide proof of a bona fide marriage. In the absence of some extraordinary circumstances, it is not possible to remove the conditions and get a permanent green card without the support of the U.S. spouse. Some people take unfair advantage of this. Please keep this in mind when selecting the spouse.


If you get married just to get the green card, it is fraud and a punishable crime, up to $250,000 (two hundred fifty thousand dollars) fine and up to 5 years in prison. Such a person can be stripped of U.S. citizenship (if they became a U.S. citizen through this route) and deported from the U.S.


While waiting for the green card petition to be approved and/or for the priority date to be current, have constant contact with your U.S. spouse, such as exchanging letters, greeting cards, or gifts. Also, ask the U.S. spouse to send you money through bank channels to show proof of a genuine relationship and support.


If there is a lot of mismatch between two spouses in terms of education, financial status, physical status (height, weight), language, age, race, religion, etc., it might be more difficult to get green card based on such marriage as it is more likely that such marriage is not genuine.

For visitors, travel, student and other international travel medical insurance.
Visit insubuy.com or call +1 (866) INSUBUY or +1 (972) 985-4400
We are sorry that this post was not useful for you!
Let us improve this post!
Tell us how we can improve this post?