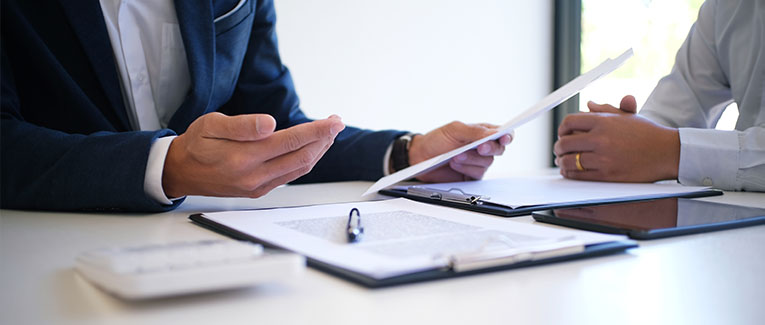 The application procedure for a family-based petition for permanent residence is essentially the same for immediate relatives and for family preference applicants.
Documents Required for a I-130 Petition
Supporting documentation that shows:
If any person's name has changed (the sponsor, beneficiary, or any other involved person such as parents), include proof of the legal name change, which may include a marriage certificate, divorce decree, adoption decree, court judgment of name change, etc.

The U.S. Citizenship and Immigration Services (USCIS) filing fees

Application fee: The application fee must be sent with the application.

There is NO biometric fee for this application.

More details about fees

A G-28 (Notice of Appearance for the Attorney or Representative): You only need to send this form if you are represented by an attorney.

Application filing instructions
An I-130 must be filed to the appropriate location based on your residence.
For visitors, travel, student and other international travel medical insurance.
Visit insubuy.com or call 1 (866) INSUBUY or +1 (972) 985-4400

Application Processing
For preference categories, the date that your sponsoring family member submits the Form I-130 on your behalf becomes your priority date, indicating your place in line and determining the time your visa application can be processed.
USCIS Processing:
A few weeks after your application has been received by the USCIS, they will send you an I-797C, Notice of Action, Receipt Notice.

Using the receipt number on it, you can track the process of the case online.

Online case tracking

Depending upon the category, it may take a few months to even a few years before the petition is processed.

If the USCIS needs any additional information, it will mail you a letter called a RFE (Request for Further Evidence) asking for it. Follow the directions exactly, and make a copy of everything that you send.

Once it is processed, it will either be approved or denied. The USCIS will notify the petitioner if the visa petition is approved and will send a form I797, Notice of Action – Approval Notice.

An approved petition is only used to demonstrate a qualifying relationship. An approved petition DOES NOT grant any benefits. It simply creates a place in line for the visa processing.

Thee USCIS will then send the approved visa petition to the Department of State's National Visa Center (NVC), where it will remain until an immigrant visa number is available.


NVC Processing:
The National Visa Center (NVC) will notify the beneficiary (foreign national for whom the petition was filed) when the visa petition is received and again when an immigrant visa number is available. You (sponsor) do not need to contact the National Visa Center, unless you change your address or there is a change in your personal situation or that of your alien relative that may affect eligibility for an immigrant visa. These situations may include reaching the age of 21, marriage, divorce, or death of a spouse.

Check the Visa Bulletin for availability of immigrant visa numbers. Depending on the relationship and the country involved, the wait for an available immigrant visa number may be several years.


Adjustment of Status or Immigrant Visa:
Once the immigrant visa number is available, the beneficiary can apply for Adjustment of Status if he/she is already in the United States legally. The beneficiary must have continuously maintained lawful status in the U.S. in order to file an adjustment of status.

Alternatively, if the beneficiary is outside the United States, he/she must go to the U.S. Consulate servicing the area in which you reside and complete Consular Processing.

If the beneficiary is already in the U.S., an Adjustment of Status (I-485) can be filed concurrently with a I-130, provided the immigrant visa number is current (which is always the case for Immediate Relatives category).
Denial and Appeal
If your visa petition is denied, you will receive a denial letter from the USCIS. It will mention how you can appeal and the time duration allowed for filing an appeal. Once your appeal form and required fee are processed, the appeal will be referred to the Board of Immigration Appeals (BIA).
For visitors, travel, student and other international travel medical insurance.
Visit insubuy.com or call 1 (866) INSUBUY or +1 (972) 985-4400

We are sorry that this post was not useful for you!
Let us improve this post!
Tell us how we can improve this post?