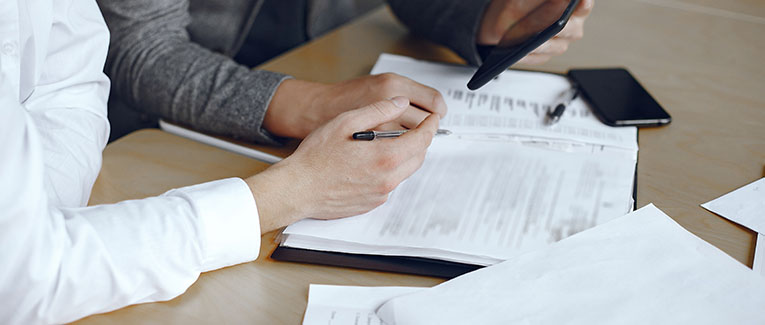 Additional Tips
Birth or baptismal records maintained by church officials are not accepted in place of a birth certificate but may be considered as secondary evidence of birth if the actual place of birth is indicated on the certificate.


You must obtain a copy of your "long form" birth certificate, which includes all of the information mentioned in the "Complete Birth Certificate" section in the "Overview". Wallet-size birth certificate cards, extracts, or abridged versions are not acceptable. This is particularly important for countries like Canada and the U.K.


If you are applying for an immigrant visa abroad, birth certificates (or alternative documents) must be be presented for all unmarried children under the age 21 even if they do not wish to immigrate at this time.

If children are deceased, then state so, giving the year of death.

If any adopted children will apply later, you must submit a certified copy of the adoption decree or deed.


In case of family-based green card, if all efforts fail to prove petitioner's relationship to the beneficiary, the DNA tests of both persons can be done to prove the relationship. However, that is a very expensive, time consuming, and tedious procedure, and you will definitely need a good attorney to represent you. This matter is beyond the scope of this web site.

For visitors, travel, student and other international travel medical insurance.
Visit insubuy.com or call +1 (866) INSUBUY or +1 (972) 985-4400
Additional Information for India
Registration of birth (reporting birth) was voluntary prior to 1970. However, even after 1970, many people didn't register the birth since there was no strict enforcement.
A birth certificate can be obtained at local municipal or village authorities (gram panchayat, talati-cum-mantri, mamlatdar, Tahsildar, or Dy. Tahsildar) that are maintained under the state laws.
Under the Registration of Births and Deaths Act, 1969, late registration of birth is possible.
There is no standard or uniform certificate issued by the authorities. Therefore, you may see variation in birth certificate formats, at least from one state to another.
Birth certificates of Europeans, Anglo-Indians, Armenian Christians, Jews, and Parsis born prior to 1970 may be obtained from the State Registrar of Birth, Deaths, and Marriages.
For some states, the birth/death records from a village/town may be moved to the Taluk's Revenue/Registration Department's office after many years. E.g., in Tamil Nadu, they are moved after 25 years and will no longer be available in your local office.
We are sorry that this post was not useful for you!
Let us improve this post!
Tell us how we can improve this post?