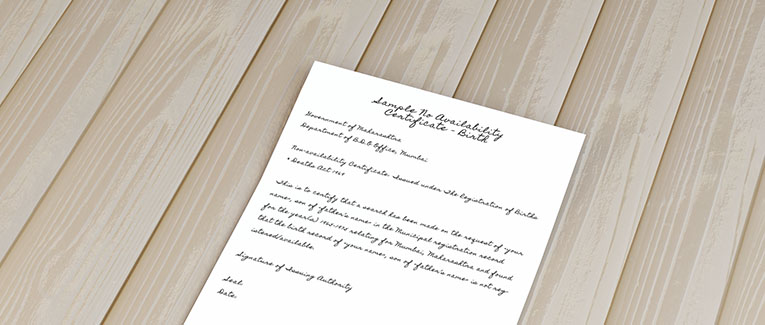 Government of Maharashtra
Department of B.D.O Office, Mumbai
Non-availability Certificate: Issued under The Registration of Births & Deaths Act 1969
This is to certify that a search has been made on the request of Rahul Gupta, son of Ram Gupta, in the Municipal registration record for the year(s) 1965-1975 relating for Mumbai, Maharashtra, and found that the birth record of Rahul Gupta, son of Ram Gupta is not registered/available.
<Signature of Issuing Authority>
Seal:
Date:
Related Links:


For visitors, travel, student and other international travel medical insurance.
Visit insubuy.com or call +1 (866) INSUBUY or +1 (972) 985-4400
We are sorry that this post was not useful for you!
Let us improve this post!
Tell us how we can improve this post?