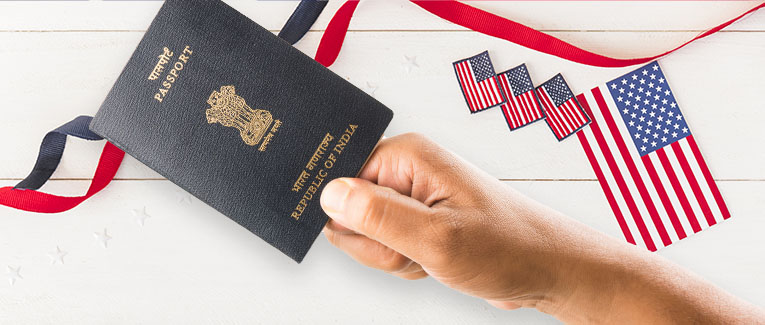 Your Indian passport is a valuable and important document. It should always remain in your personal custody or in the custody of a person duly authorized by you.


Passport must not be sent outside the country of your residence by post.


Indian passport is the only document that identifies you as an Indian citizen in a foreign country.


In addition to being an identification document, a passport is also a travel document. You can not leave or enter any country without a valid and up to date passport.


You need to ensure that your passport always remains valid and up to date. You can renew your passport up to one year in advance of the expiry date mentioned in the passport.


If your passport is lost, stolen, or destroyed, you should immediately file a report at the nearest police station, to the nearest passport issuing authority in India and to the nearest Indian Mission abroad.
Keep a photocopy of your passport in a safe place, separate from your original passport. If your passport is lost, stolen, or damaged, the photocopy will help in faster processing for getting a duplicate passport. Without that, the issuance of a duplicate passport may be delayed.


You can be refused passport facilities on grounds of suppression of factual information; providing false information; willful damage of passport; making unauthorized changes in the passport, and tampering with the entries in the passport.


If you acquire citizenship of another country, you cease to be an Indian citizen. In such cases, it will be unlawful for you to hold an Indian passport or travel using it. You need to have your Indian passport cancelled by the nearest Indian Mission. The cancelled Indian passport should be kept in safe custody as it may be required at the time of applying for a PIO card/OCI card or Visa for the first time.
You violate the provision of the Indian Passports Act 1967 by:
Traveling without a valid passport.


Knowingly furnishing wrong information on the application.


Attempting to alter entries made on the passport or travel document.


Failing to produce the passport for inspection.


Knowingly using a passport or travel document issued to another person.


Knowingly allowing another person to use a passport or travel document issued to you.


Holding more than one valid passport at a time.


You would be punishable with imprisonment for a term up to 2 years or fine or both.
Further, your passport can be impounded or revoked by the Government of India. In that case, you will have to surrender the passport to the nearest Indian passport issuing authority.
If you are not a citizen of India and make an application for a passport or obtain a passport by suppression of information about your nationality or hold a forged Indian passport or travel document, it will be punishable by imprisonment for up to 5 years and a fine.


No consular services are permissible to refugees or their dependents or to those who left India illegally.
We are sorry that this post was not useful for you!
Let us improve this post!
Tell us how we can improve this post?