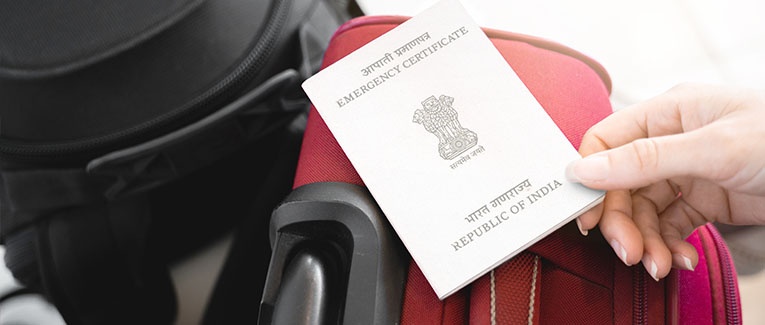 Emergency Certificate is a one-way travel document that authorizes an Indian citizen to enter India in an emergency. Emergency Certificate is issued to individuals who have lost their passports; their passports have been stolen or damaged. Emergency Certificate is issued only when a new passport cannot be issued without approval from India.
The applicant must apply in person at the Consulate as the personal interview is mandatory. The application can not be mailed. Consular Officer's decision regarding the application will be final.
Emergency Certificate can be issued only when the individual's Indian nationality is confirmed.
If an individual is under deportation or under orders of deportation, the application should be submitted through the Deportation Officer of USCIS/Department of Homeland Security. The Emergency Certificate will be delivered to the agency concerned and not to an agent or third party.
Emergency travel document is valid for one month.
Follow the procedure for lost passport.
We are sorry that this post was not useful for you!
Let us improve this post!
Tell us how we can improve this post?