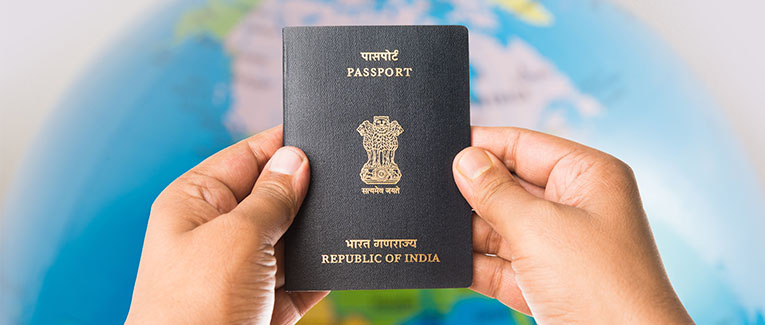 Tatkal Service is available for issue or re-issue of Indian passports. It is not available for Miscellaneous services or OCI card. Tatkal service is available on compassionate grounds of a genuine emergency like death or serious illness of a blood relative.
In such a case, a short validity passport can be issued to the applicant.
Ineligible Categories
The following categories of applicants are unable to apply under Tatkal Passport Scheme:
Lost passport, stolen passport, damaged passport beyond recolonization
Renewal of Short Validity Passport (SVP)
Change in name
Change in sex
Change of appearance (minors can apply)
Change/Correction of Date of Birth or Place of Birth
Change in signature (minors can apply)
Change in father's/mother's name
Processing Time
Typical processing time (excluding the processing time of VFS Global) is three to four business days, if the Police Verification Report (PVR) is clear and all documents submitted are correct.


If the PVR is not clear or pending, expect a processing time of 30 days or more, excluding VFS Global's processing time. The exact processing time will depend on the availability of clear PVR from relevant authorities in India.


In concern to cases such as adoption and other complex cases, processing time (excluding VFS's processing time) will be 30 days or more.

Procedure

The procedure for applying for a Tatkal passport is essentially the same as a regular procedure.
Complete Application Procedure
However, you must refer to the list below and select the correct Indian Mission when completing your online application.
Locations of VFS Consular Application Centers
Washington – Jurisdiction: Bermuda, Delaware, District of Columbia, Kentucky, Maryland, North Carolina, Virginia, and West Virginia.
New York – Jurisdiction: Connecticut, Maine, Massachusetts, New Hampshire, New Jersey, New York, Ohio, Pennsylvania, Rhode Island, and Vermont.
Atlanta – Jurisdiction: Alabama, Florida, Georgia, Mississippi, Puerto Rico, South Carolina, Tennessee, and Virgin Islands.
Chicago – Jurisdiction: Illinois, Indiana, Iowa, Michigan, Minnesota, Missouri, North Dakota, South Dakota, and Wisconsin.
Houston – Jurisdiction: Arkansas, Kansas, Louisiana, Oklahoma, Texas, New Mexico, Colorado, and Nebraska.
San Francisco – Jurisdiction: Alaska, Arizona, California, Island of Guam, Hawaii, Idaho, Montana, Nevada, Oregon, Utah, Washington, Commonwealth of the Northern Mariana Islands, U.S. Territory of American Samoa and Wyoming.
Next Steps
Complete the form on the Passport India Website, and be sure to write down the Application Reference Number (ARN), print the form, and return to the VFS Global website to complete the submission process. It is important to note that filing or submitting on the Government website alone will not complete the application. You will have to submit the physical application to the correct Consular Application Center for your location listed above.
Be sure all forms are dated using the DD/MM/YYYY format.
Double check that you have signed and dated all application forms and checklists, and have all supporting documents in place.
The courier address will appear as part of the Tatkal Application process on the VFS website.
VFS recommends you purchase your shipment through them for tracking and convenience.
We are sorry that this post was not useful for you!
Let us improve this post!
Tell us how we can improve this post?