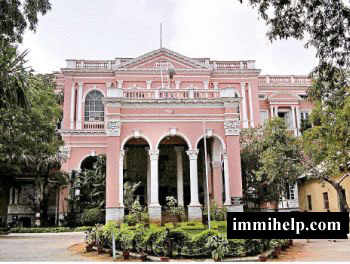 Residents of the states Andhra Pradesh, Odisha, and Telangana should contact:
Consulate General of the United States of America, Hyderabad
Paigah Palace
1-8-323, Chiran Fort Lane
Begumpet,
Secunderabad 500 003
Phone: +91-40-4625-8222, +91-120-484-4644
From US: +1 (703) 520-2239
Email: Passport/Visa Fraud: [email protected]
The Consular Office Hours of Operation:
Hours: 8:30 AM to 5:00 PM, Monday through Friday, except on holidays.
Consulate is closed on both U.S. and Indian holidays.
The U.S. Consulate in Hyderabad does not process immigrant visas.

For visitors, travel, student and other international travel medical insurance.
Visit insubuy.com or call 1 (866) INSUBUY or +1 (972) 985-4400