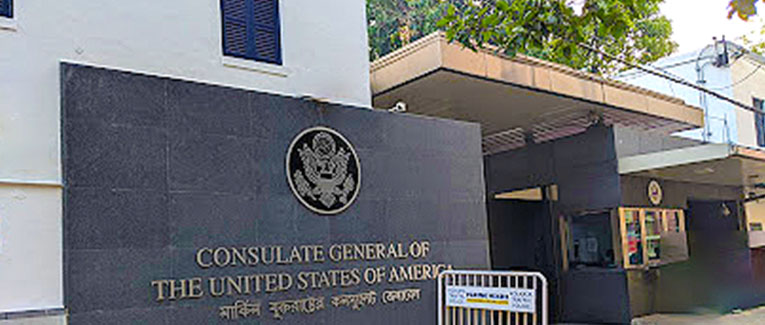 Residents of states of Arunachal Pradesh, Assam, Bihar, Chhatisgarh, Jharkhand, Manipur, Meghalaya, Mizoram, Nagaland, Sikkim, Tripura, and West Bengal should contact:
U.S. Consulate General, Kolkata
5/1 Ho Chi Minh Sarani
Kolkata 700071
Phone: +91-33-3984-2400
Fax: +91-33-2282-2335
Email: [email protected]
The consulate is closed on both U.S. and Indian holidays.
The Consular Office Hours of Operation:
Immigrant Visa Services
By appointment/for adoptions and returning residents only
Nonimmigrant Services
8 AM – 4:30 PM, Monday – Tuesday
As the consulate Kolkata does not have an immigrant visa section (except in the exceptional cases listed above), all immigrant applicants under the Kolkata U.S. Consulate jurisdiction should go to Mumbai.
There may be days when they have to close due to administrative reasons or other unforeseeable circumstances. They will try to post an advance notice on these occasions, if possible.
We are sorry that this post was not useful for you!
Let us improve this post!
Tell us how we can improve this post?