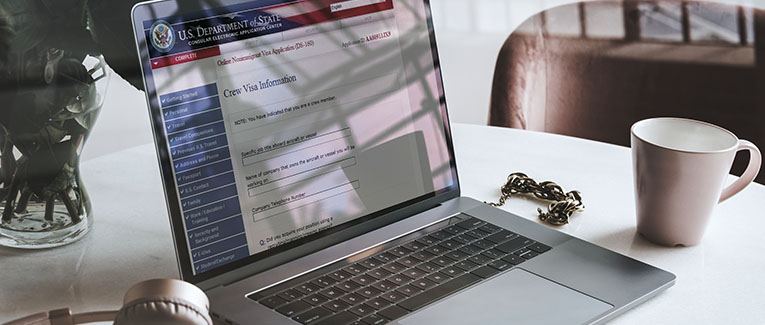 The following section is required for some people as part of completing their Form DS-160 while applying for a US visa.
You have indicated that you are a crew member:
Specific job title aboard aircraft or vessel


Name of company that owns the aircraft or vessel you will be working on


Company Telephone Number


Did you acquire your position using a recruiting/manning/crewing agency?

If yes, provide the following information:

Agency Name


Contact Surnames


Contact Given Names


Complete Address


Telephone Number



Are you serving aboard a seagoing ship or vessel?

If yes, provide the following information:

Seagoing Ship/Vessel Name


Seagoing Ship/Vessel Identification Number

For visitors, travel, student and other international travel medical insurance.
Visit insubuy.com or call 1 (866) INSUBUY or +1 (972) 985-4400

We are sorry that this post was not useful for you!
Let us improve this post!
Tell us how we can improve this post?