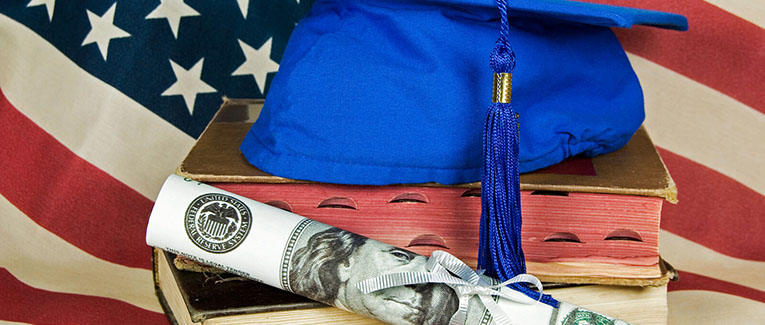 Now that you have secured admission to a school or university in the U.S., the next thing on your mind is how to support your education. Many good universities offer financial aid only in the fall semester and have earlier application deadlines for applications requesting financial aid. Make sure you apply much earlier before the deadline as delays in the mail can jeopardize your chances if the applications reach the school after the deadline. There are many schools that only accept online applications.
If you have already received admission but have not received any financial support, there may still be a chance to secure Teaching/Research/Graduate assistantships upon landing in the U.S. You should not keep your hopes on this, and come prepared to support your studies in terms of finances for at the least one or two semesters based on the university and feedback that you get from the International Student Associations of those universities. Many universities offer financial aid to graduate students upon joining the department, or some departments also offer aid to people from other disciplines.
It is suggested that you prepare a resume highlighting your achievements and academic interests, any paper presentations that you were involved with during the course of your study, any innovations that you were responsible for, any career accomplishments, research interests, etc.
You may also look up professors in the department and contact them for available assistantships or financial aid along with your resume. Be polite and respectful in all your conversations and contact with them. Never push too much as you may make them uncomfortable.
Some graduate schools offer various scholarships and assistantships in other forms as fee waivers in addition to TA/RA/GA positions. Each individual school's website is the best source for finding out about this information. Try to contact other students by looking them up in university groups' online or international student association web pages. They have many helpful tips listed as well in such web pages.
We are sorry that this post was not useful for you!
Let us improve this post!
Tell us how we can improve this post?