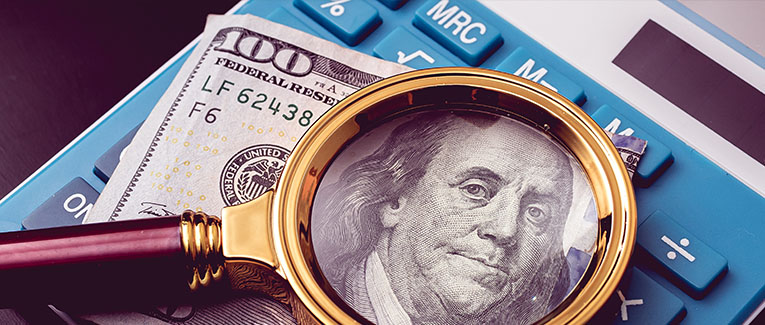 The following fees apply for both new cases as well as extensions for L-1 individual petition.
Filing fee. 

Fee Details


If premium processing is desired, additional fee for the same. 

Available for both L-1 initial petition as well as L-1 extension petition. 


Fraud Prevention and Detection Fee. 

This fee is applicable to:

Initial L-1 petition;
Transfer from one employer to another; or
Change of status to L-1


That means, an L1 visa extension with the same employer is not subject to this fee.


Those petitioners required to submit the Fraud Prevention and Detection fee are also required to submit an additional $4,500 fee (payable only by a separate corporate check or money order) if:

The petitioner employs 50 or more individuals in the U.S.; and 


More than 50% of those employees are in H-1B or L nonimmigrant status; and 


The petition is filed on or after December 18, 2015. 


In determining whether the employer is eligible to pay the fee of $4,500, the following definition of "employer" will be applied: A person, firm, corporation, contractor, or other association, or organization in the U.S. which:

Engages a person to work within the U.S.
Has an employer-employee relationship with respect to employees under this part, as indicated by the fact that it may hire, pay, fire, supervise, or otherwise control the work of any such employee; and
Has an International Revenue Service (IRS) Tax Identification Number.


All employees, whether full-time or part-time, will be counted toward the calculation of total number of employees. 

When calculating the percentage of employees in H-1B or L-1 status, all employees in the U.S., regardless of whether they are paid through a U.S. or foreign payroll, will count toward the calculation. 
Any of the above fees, when applicable, can not be waived.
All the above fees should be made payable to "US Department of Homeland Security" and can be paid with personal check, corporate check or money order unless noted otherwise. Each of the fee listed above must be paid with separate checks or money orders.
RFE (Request for Evidence)
If the fee applies but was not sent, or if the USCIS adjudicator cannot determine whether the fee applies, it will issue an RFE (Request for Evidence) to the petitioner asking for an additional fee or a statement or other evidence that the fee does not apply. A petitioner must respond to such RFE within a maximum of 30 days. (If there are any other deficiencies listed in the RFE, it may provide more than 30 days to respond.)
If the petitioner fails to respond to the RFE, the petitioner will be denied. If the petitioner responds to the RFE and indicates that it is not subject to a fee, but there are discrepancies that indicate otherwise, further clarifying information may be requested, or in certain cases, a notice of intent to deny (NOID) may be issued. A petition cannot be approved if the petitioner responds to the RFE and provides evidence that it is subject to the additional fee but fails to submit the additional fee with the response.
We are sorry that this post was not useful for you!
Let us improve this post!
Tell us how we can improve this post?