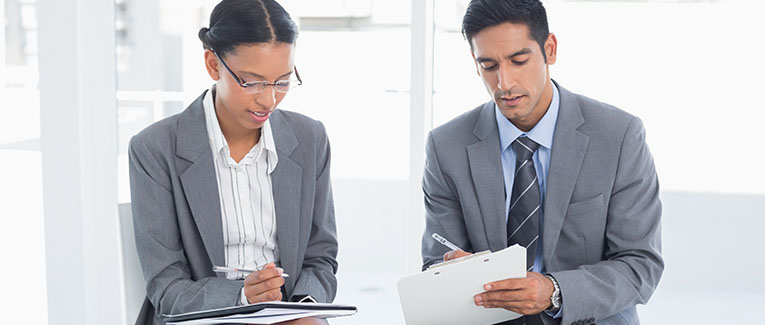 Before your L1 visa interview, it is very important to study the kind of common questions that are asked so that you would be well prepared and have a better chance of success. Of course, the following list of questions is not an exhaustive one.
General
How are you?
What visa are you applying for?
Have you already been to the U.S.?
When did you return from the U.S.?
You were out of the U.S. for about more than a year. Who was supporting the application in your absence?
When was the last time you travelled to the U.S.?
Can I see your petition letter?
Can I see your papers and passport?
Please give me the visa fee receipt. (The $500 fraud detection fee receipt)
Current Work
Where do you work?
How long have you been working with your current company?
What is your current salary?
What are your current roles and responsibilities?
Who is your customer?
What is your designation?
Who are the previous clients you have worked with?
What is your total experience?
What were you doing prior to joining the current company?
Why does your petition have a different sponsor than your present company?
How many people currently report to you?
How many of them are in the U.S. and outside the U.S.?
Are they individual contributors, managers, or mixed?
Do you work for an internal team or at the client site?
You have been working for this company for over 10 years. Don't you get bored? Don't you want to change the employer?
What kind of training did you go through?
Proposed Work in the U.S.
Who is your client?
I have never heard about that company. What do they do?
What does your client do?
What is your client requirement?
Where will you work in the U.S.?
What kind of work will you do in the U.S.?
What will you do in the U.S.?
What will be job responsibilities in the U.S.?
Where will you stay in the U.S.?
Who will manage you in the U.S.?
What will be your salary in the U.S.?
How will you be compensated? Will you be on U.S. payroll or foreign (such as Indian) payroll?
Will you get the allowance in the U.S.?
Why do you need to travel to the U.S.?
Why can't that work be done from your home country?
How long do you plan to stay in the U.S.?
What work will you do for your client?
Is your manager (or boss) in the U.S.?
Who is your primary contact? Are they related to you in any way?
If your manager fires you in the U.S., what will you do?
Will you work at the client location or parent company's office?
Are you going to work for multiple clients when in the U.S.?
How will your client benefit from your travel?
Are you traveling for testing?
L1B
What is your specialization?
What is your special skill set?
Why do you think it is special?
Is that implemented on a particular domain?
What kind of specialized skills do you have?
What is so special about it? There are several such tools in the market.
Is that a software like Java or Oracle or something like that?
Did you develop this tool?
Was it really a development of the tool or a modification?
Did you invent this tool?
How many people in your team developed this tool?
What was your exact contribution in developing such a tool?
Who was leading the project?
If you have not developed this product, how can you be specialized in it?
How did you gain expertise in these tools?
How long have you worked in your specialized area?
What phase is your current project in?
Have you done development work or modification?
Why is it necessary for you to go to the U.S. for this work? Why not someone else?
Why can't your company's U.S. team member do this work?
Is the tool you are going to work on a client tool or your company's tool?
How long have you been working in XXX language?
How many people will be working on XXX language in your company?
How many people will be working on XXX product in your company?
Do you know XYZ technology?
If you use proprietary tools and now that they have been developed, why can't your client hire someone onshore and train them to work on the same tool?
Why can't the associates already in the U.S. on site handle the work?
Are you customizing something for the client, or are you using any third party tool?
Will you be doing custom modifications?
L1A
What kind of budgetary authority do you have?
Do you have hire and fire authority?
When did you last hire?
When did you last fire?
What if you get a chance to fire an employee?
What is the process in your company to hire and fire an associate?
Whose approval do you need to hire and fire associates?
How many people will report to you?
We are sorry that this post was not useful for you!
Let us improve this post!
Tell us how we can improve this post?