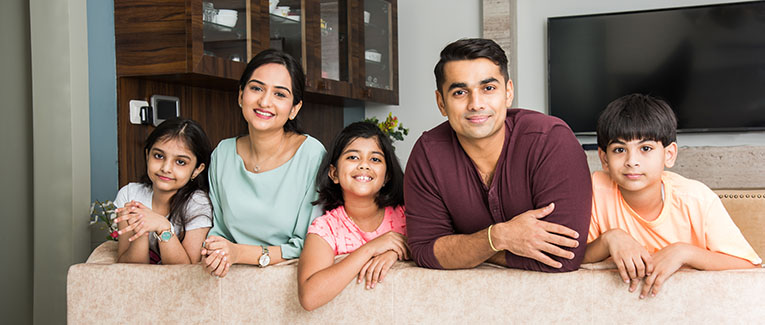 A spouse (legally married husband or wife) and unmarried, minor children (under the age of 21 years) are eligible to accompany an L-1 visa holder on an L-2 visa.
As the L-2 visa is a dependent visa, the duration of valid stay is the same as that of the L-1 visa holder. That is, up to 7 years in the case of dependents of L1A visa holders, and up to 5 years in the case of dependents of L1B visa holders. L-2 visa holders are allowed to travel in and out of the U.S. provided their L2 visa status and L2 visa stamp remain valid.
Work Permit – EAD
The major advantage of an L-2 dependent visa over an H-4 dependent visa is that the L-2 visa spouse is allowed to work in the U.S.
Formerly, this required the L-2 visa spouse to be approved by USCIS for an Employee Authorization Document (EAD) before being allowed to work in the US, but the process has recently changed. As of March 2022, all eligible L-2 dependent visa holders will now automatically be authorized to work in the US once they are admitted into the US by Customs and Border Protection (CBP). Their I-94 travel admission document will show an "S" status indicating they are authorized for work in the United States, and it can be used for I-9 verification.
L-2 dependents already in the United States will continue to need to apply for EAD and be approved before being authorized to work. Alternatively, they can choose to leave and re-enter the US, whereupon they will receive the "S" designation on their I-94, giving them work authorization. They can also contact a CBP deferred inspection station to update their I-94 and get the "S" designation.
Once you get your EAD card, you should go to the Social Security office and apply for a Social Security Number if you already don't have one. An L-2 visa holder with work authorization can do any legal job or business anywhere in the U.S., part-time or full-time, offline or online, from home or remotely. They can work in tech, a grocery store, a restaurant, or whichever legal business they want to work in. In other words, an L-2 visa allows "open market" employment authorization. An L-2 visa holder spouse cannot work in the U.S. before either getting the EAD approved, or the "S" designation on their I-94.
The EAD for an L2 spouse is valid up to 2 years at a time. The EAD can be renewed as long as the person remains in valid L-2 status. The EAD application can be filed on its own or along with Form I-539, Application to Extend or Change Nonimmigrant Status. In case of concurrent filing, the status extension/change would have to be approved before the EAD can be issued. 
Because the L2 visa allows for an EAD, L2 visa holder spouses are not forced to forego their careers and can work while in the U.S.
Dependent children on L2 visa are NOT eligible to apply for an EAD. 
Truly Dependent Visa
USCIS may limit, deny, or revoke on notice any stay for an L-2 dependent that is not primarily intended for the purpose of being with the principal worker in the U.S., and a spouse or child may be required to show that their requested stay is not intended to evade the normal requirements of the nonimmigrant classification that otherwise would apply when the principal alien is absent from the U.S. USCIS, port inspectors, and consular officers may adjudicate applications for dependent stays in order to prevent an L-1 alien from using only occasional work visits to the U.S. in order to "park" the family members in the U.S. for extended periods while the principal alien is absent.
Normally, L2 visa extension is approved for the same duration that the L1 visa extension is, including the duration recaptured for the time spent outside the U.S. However, in the case of parking family members, an L2 visa extension may be denied, limited, or revoked on notice giving the L-2 the opportunity to provide evidence of the intention primarily to accompany the principal.
Study
L-2 visa holders are permitted to attend school either part-time or full-time.
Change of Status
L-2 visa holders are allowed to change their nonimmigrant status to others, such as B-1, B-2, H-1, H-4 (provided the primary visa holder will be on an H1 visa), or even L-1.
In case you decide to change your status to H-1 visa or L visa later, the time you have already spent in the U.S. on L-2 visa will not be counted towards the maximum duration allowed on H-1B visa or L visa.
If the primary visa holder changes the status from H-1 visa to L-1 visa, the dependents are allowed to change the status from H-4 visa to L-2 visa.
If you change the status from L-2 to H-4 visa because the primary visa holder changed from L-1 to H-1, the EAD that you received while on L2 is no longer valid, and you can't continue to work once you are on H-4.
L-2 Visa Extension
If the immediate family members of the L-1 visa holder are already in the U.S., they can seek change of status to or extension of stay in L-2 status by filing Form I-539.
Green Card
When the L-1 visa holder applies for a green card, L-2 visa holders can also be included in that process and can apply for adjustment of status in the U.S. or immigrant visa outside the U.S. 
As long as you are on  valid L-2 visa status after applying for adjustment of status, you don't need to apply for advance parole in order to enter reenter the U.S. 
Visa Stamping
It is recommended (but not required) that the spouse and dependent children go for their visa interview at the same time as the principal applicant.
Ineligible Dependents
Some people who come to the U.S. on an L-1 visa would like to bring their parents along with them, possibly on an L-2 visa. Reasons given are sometimes like: I am the only son and there is no one to take care of my elderly parents, and it is my duty to do so; my father has passed away, and my widow mother would be left all alone in India; my parents are completely dependent upon me; etc.
However, in the U.S., parents are not considered your dependents, at least for L-2 or any other dependent visa purposes. Therefore, your parents may visit you for a short time occasionally on a visitors visa. However, they cannot stay for the entire time you will be in the U.S. on an L-1 visa. If they make frequent visits and have excessive stays, that is not consistent with the purpose of visitors visa, and they could face trouble entering the U.S. in the future. You will need to decide whether you would like to leave them in your home country and work in the U.S., or continue to do a job in your home country so that you can stay with your parents. However, there is no provision in the U.S. law to make exceptions for you, no matter what your situation is.
We are sorry that this post was not useful for you!
Let us improve this post!
Tell us how we can improve this post?