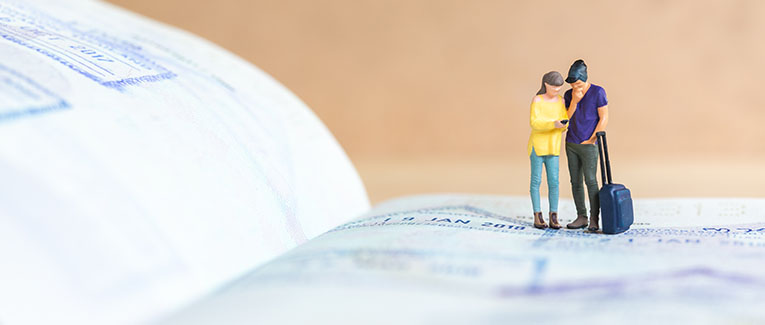 You will need the following documents for getting an L-2 visa:
Mandatory Documents
Supporting Documents
Photocopies of the first page, last page, and remarks pages of your current passport.


Copy of Form I-129 of the principal visa applicant.


Letter from employer that describes the relationship with the Principal Applicant and the purpose of travel.


Photocopy of the Principal Applicant's valid visa (if applying separately).


Original marriage certificate for spouse along with entire wedding photo album.

Additionally, it would be helpful to provide genuine marriage proof.


Original birth certificate for each child.


Wedding invitation card.


All pages of the principal applicant's passport (if not applying with principal applicant). If a copy of the passport is submitted, it should be a good copy, and the photo must be clearly identifiable.


Copy of the principal applicant's work experience letters.


Pay stubs from principal applicant's current place of work and income tax return.


If your spouse is currently working in the US on an L1 visa, please submit the pay slips for the current calendar year and federal tax returns (IRS Form 1040 and W-2s) for all the years in which he/she has been employed in the U.S. on the L1 visa. Submit the primary applicant's last 6 months bank statements as well.
The consulate will not accept documents received directly from the company by mail, fax, or email. The applicant should bring all documents to the interview. The consulate will not make this information available to anyone and will destroy the documents after review.
Name Related Matters
For getting L-2 visa stamped on the passport, you don't really have to change your name after marriage, such as changing the last name to have same as husband's last name (or in south India, removing father's name as last name and adding husband's name as last name). It is not mandatory to have the name of the L-1 visa holder/applicant spouse included in the passport. It is not mandatory to have even the same last name. L-2 visa spouse applicant should use their name as per the name in their passport and provide the marriage certificate to prove the relationship. If you have changed your name after marriage, you should get it changed in your passport before applying for an L2 visa. Otherwise, the L2 visa will be issued in the name that appears in the passport.

We are sorry that this post was not useful for you!
Let us improve this post!
Tell us how we can improve this post?