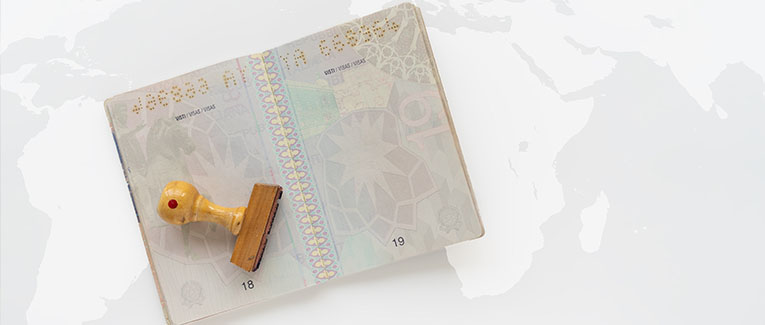 You will need the following documents for getting L-1 visa.
Current passport as well as old passports


One photograph (Only for dropbox appointment)


Confirmation page of online submitted Form DS-160 with CEAC bar code. 


Visa Fees
Fees to be paid in advance before taking an appointment. 


Original interview appointment letter and one copy.
Sample 


I-129 Petition Receipt Number, printed on approved Form I-129 petition. Original Form I-797 is not required for the interview. The consular officer will verify your petition approval through the PIMS (Petition Information Management Service) of the Department of State.


Category specific:

Individual L-1:


Copy of form Form I-797 – the Notice of Action. 


A duplicate copy of Form I-129. 



Blanket L-1:


Form I-129S – Nonimmigrant Petition Based on L-1 Blanket Petition, completed by the petitioner. An original and two copies are needed. Even though Form I-129S is an USCIS form, the petitioner should NOT send it to USCIS but to the alien. Form I-129S must have been issued within the last six months. 


Three copies of Form I-797, Notice of Approval of Blanket L Classification, provided by the petitioner. Each copy should be attached to Form I-129S. 


Demand draft for visa issuance fee. 



A letter from the prospective employee's employer abroad confirming his/her dates of employment, job duties, qualifications, and salary for at least the previous year. The letter must also show that the alien worked for the employer for at least 1 continuous year in the 3-year period preceding the filing of the petition in an executive, managerial, or specialized knowledge professional capacity. 


Work experience letters from your previous employers that indicate your employment history, experience, and specific work skills.


Records of educational training, degrees, and other pertinent evidence to document that the prospective employee is eligible for L-1 classification. 


Original degree certificates along with mark sheets and transcripts. (Secondary school information is not required.) 


Relevant diplomas or certificates, e.g. computer certification. 


If the alien is a specialized knowledge professional, a copy of a U.S. degree or a foreign degree equivalent to a U.S. degree, or evidence establishing that the combination of the beneficiary's education and experience is the equivalent of a U.S. degree. 


Photocopies of the first page, last page, and remarks pages of your current passport. 


A recent letter from the proposed employer that describes your proposed duties and intention to hire you.
First time applicants are also requested to bring the following items:
Names and current phone numbers of the personnel managers at the applicant's present and past jobs.


Photographs of the inside and outside of current or most recent employer's place of business.


Names and contact information of two coworkers from your current or most recent place of employment.


Names and contact information of two coworkers from past jobs.


A complete resume and cover letter describing current job duties in detail.


Personal bank records for the last six months.


U.S. company information: photographs of the inside and outside of the company's offices, prospectus, brochures, and annual report.


Resume or CV – Curriculum Vitae.
Consulate will not accept documents received directly from the company by mail or fax. All documents should be brought by the applicant to the interview. Consulate will not make this information available to anyone and will destroy the documents after review.
India Specific
All blanket L-1 petition based applicants must apply only at the U.S. Consulate in Chennai. Individual L-1 applicants (L-1A and L-1B), as well as L-2 applicants (even if dependents of L-1 based on blanket petition), can apply at any U.S. Consulate in India.
We are sorry that this post was not useful for you!
Let us improve this post!
Tell us how we can improve this post?