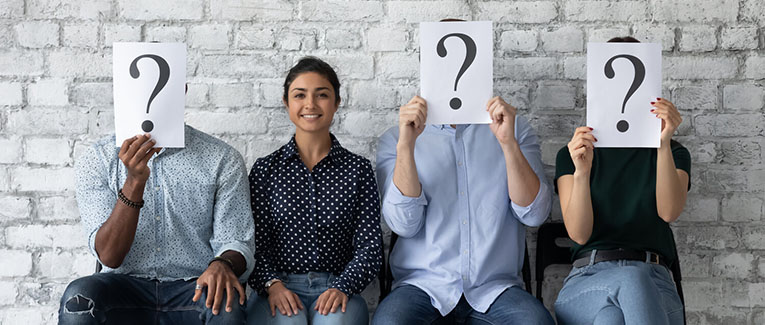 Q: Can a person with a L1 visa transfer/change jobs?
A: Yes, as long as the new employer files for a new work visa petition, such as H-1B visa.
Q: As an L1 visa holder, can I work part time?
A: No. You cannot work for other employers or on your own. You can't do other part-time jobs.
Q: Can I enter the U.S. on a visitor visa or business visa while my L1 visa is in process?
A: It is possible, but you are strongly discouraged from doing so. You may run the risk of doing some work that you are not supposed to do while on a visitor/business visa and get into trouble for L1 processing with USCIS or L1 visa stamp in home country.

Q: As an employer, can I move L1 employees to different work sites across the U.S.?
A: Yes, as long as they are under your control and management.

Q: As an employer, am I required to pay the "prevailing wage" to the L1 employees?
A: While strictly not required, if you pay significantly lower wages, you may get into the trouble with USCIS or the Department of Labor.

Q: What is the equivalent of a U.S. Bachelor's degree?
A: According to the Department Of Homeland Security (DHS), 3 years of progressively responsible work experience equals 1 year of education in an accredited U.S. degree program. While the U.S. Bachelor's degree takes four years, obtaining an Indian Bachelor's degree requires only 3 years. Hence, the Indian H1B or L1 applicant must ordinarily present a valid Bachelor degree and proof of 3 years work experience in a field related to the proposed job duties. In special cases, the Consular Officer may waive this requirement.

Q: What happens if the Consular Officer denies my L1 application?
A: After a personal interview, the Officer may require additional information. In that case, the Officer will refuse your application under a law, known as INA Section 221(g) – which means "pending for administrative processing." You can return to the same embassy/consulate where you were interviewed on any working day with the required documents. If the Officer determines that the applicant cannot fulfill the duties, outlined in the Form I-129, then he or she refuses the application, again under INA Section 221(g). But, this time, the Officer writes a letter to the DHS recommending that Form I-129 be revoked. Along with the letter, all related documents are sent to the DHS Service Center, where the petition was originally filed. At this point, the embassy/consulate no longer handles the case. All further inquiries must be directed by mail to the appropriate DHS Service Center. The centers and their mailing addresses are listed on the Form I-797.

Q: Can I get my visa renewed or re-stamped?
A: Renewal: Visa renewals apply to applicants who reapply for H, I, L, O, or P visas outside of the U.S.
Re-stamping: U.S. visa is not currently a stamp, and so a passport cannot be "re-stamped". Instead, a visa foil made of paper is stuck inside your passport.

Q: What happens if I am laid off or fired from the job by my employer while I am on L-1 visa?
A: There is no grace period. You immediately go out of status. You will have to quickly find a job from the employer who is willing to sponsor your H-1B visa. As this kind of L1 to H1B transfer is subject to annual cap, your employer may not be able to file such a petition, and in that case, you will have to return to your home country unless you can change to another nonimmigrant status, such as B1/B2 status.

Q: Can an L-1 visa holder study in the U.S.?
A: Yes. As long as the enrollment for studies is limited and incidental to the employment on L-1 visa, no USCIS approval is required.

Q: Am I allowed to change the location of work while on L-1 status?
A: Yes, as long as it is with the same employer and with the same job duties. However, your employer must notify the USCIS by filing an amendment petition.

Q: I am currently working on L1 visa in the U.S. Am I allowed to change the employment to work for another U.S. affiliate of the same overseas company?
A: No. That another company needs to file a fresh L-1 petition for you.

Q: I currently work in the U.S. on L1 visa. Can some other employer concurrently file for my H-1B visa for a part-time job?
A: No.

Q: If I am laid off from my job while on L1 visa, is my employer obligated to pay for my airfare back to my home country?
A: No.

Q: I recently arrived in the U.S. on L1 visa. My wife is going to arrive few months later on L2 visa after the school year of my children is finished. May I apply for Social Security Number and EAD on her behalf so that by the time she comes to the U.S., everything will be ready for her?
A: No. She can apply for social security number and EAD only after she arrives into the U.S.

Q: After I arrive into the U.S. on L2 visa, do I have to wait for a certain duration before applying for EAD?
A: No. You can apply for it immediately after your arrival into the U.S.
We are sorry that this post was not useful for you!
Let us improve this post!
Tell us how we can improve this post?