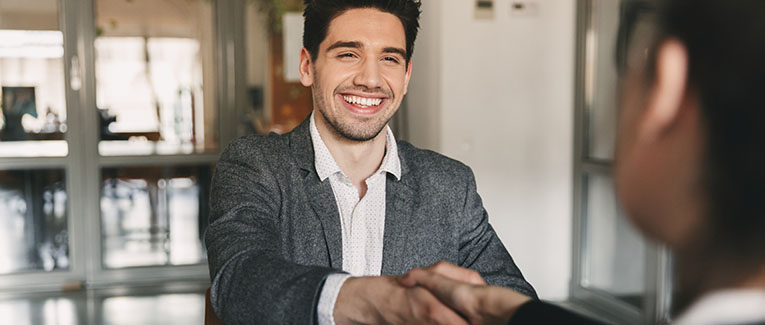 L1 visa applicants are interviewed in person by a consular officer. The consular officer primarily would like to make sure that the applicant meets all the requirements of L1 visa before issuing the visa. You can attend the interview up to 90 days in advance of your employment beginning date stated on your I-797.
General
Arrive to the interview around 15 minutes and maximum 30 minutes in advance. There is no point in arriving too early.
If there are multiple lines at the consulate, make sure you are standing in the right line.
Just because others in front of you are rejected, it does not automatically mean that you will be rejected as well. As long as your case is genuine, you will get the visa.
Do not panic if your L1B visa gets rejected. That only means your skill set does not belong to the specialized knowledge skill set, and H1B visa may be more appropriate for you.
Make sure that all of your documents are in proper order.
Make sure to go through all the documents in advance, and understand them thoroughly.
Keep some cash with you just in case you need it for purposes, such as another photograph, snacks, difference in the demanded draft amount, etc.
If your company offers mock interviews, make sure to participate in them.
U.S. consulates may annotate blanket L visas with the name of the actual employer on the I-129S even if that subsidiary or affiliate employer name is not in PIMS.
Know the team structure at your current job and in the U.S.
It does not matter whether it is a product based company or service based company.
Behavior
Do not be nervous. Be confident.
Feel relaxed, not tensed.
Maintain the body language well.
Don't be tensed and don't start talking fast.
While talking to the consular officer, maintain eye contact.
Make sure to speak into the microphone. Otherwise, they may not be able to hear you properly.
Talk in a sufficiently audible voice and in a slow and clear manner.
Do not lean on the slab. If the interviewer's voice is not audible, ask again to repeat the question.
Speak with the speech audible to a person at two arms length distance but not too loudly.
Do not try to be over smart in any of your answers.
Maintain a smile on your face at the time of interview.
Make sure to greet the visa officer initially and wish them well at the end of the interview.
Dress what you are comfortable with. A suit or tie is not required. However, you should look neat and clean.
Don't look at other windows and what is going on over there.
Questions/Answers
Use correct layman words. Don't throw too many technical terms at the visa officer in an attempt to impress them.
If you are specialized in a technology, tool, or procedure, prepare well to explain it in plain terms.
Your answers are more important than your dress alone. People in a suit may be rejected while people in jeans and a T-shirt may be approved. However, wearing jeans and a T-shirt is not recommended.
Answer to the point. When the answer to the question can be in a "Yes" or "No" form, just say that.
Answer truthfully. Answering "No" does not always mean it will go against your case.
Don't unnecessarily be verbose with your answers.
Don't rush into an answer. Talk at your own pace, and provide a concise answer.
Answer your responsibilities properly.
If you make a mistake, say sorry and continue. However, do not lie.
Show presence of mind and think fast while answering the questions.
Do not give unnecessarily more details unless asked for.
Prepare your answers – try it out at home, and speak it out loud.
Prepare only one answer for each question.
If needed, ask the interviewer to rephrase the question.
Listen to each question carefully. If you are asked multiple questions together, make sure to answer them in the same order.
Whatever answers you give, be prepared to justify your answer and provide further explanation, if needed.
We are sorry that this post was not useful for you!
Let us improve this post!
Tell us how we can improve this post?