Once an international student on an F-1 visa graduates, he or she can apply for a work permit (Employment Authorization Document, or EAD) as part of OPT (Optional Practical Training).
As EADs are issued for many reasons, this type of EAD will have a Category Code of "C03C".
Normally, OPT is valid for 1 year. However, STEM graduates can get one extension of two more years.
The following sample OPT EAD card is shown for STEM extension.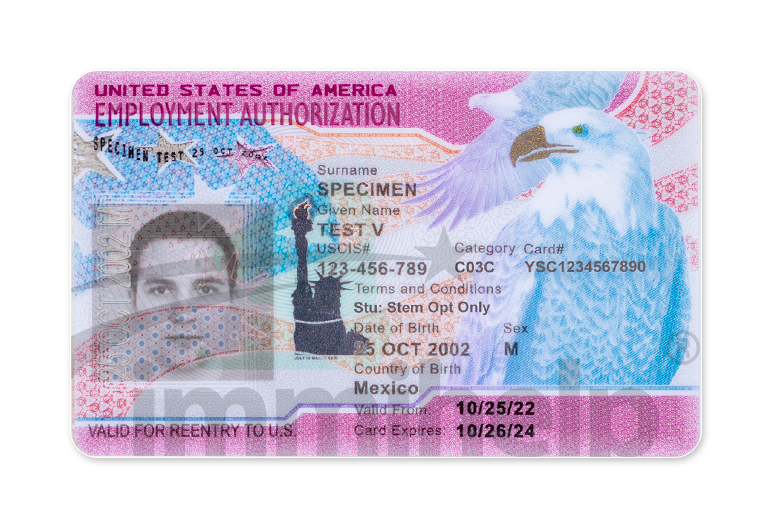 We are sorry that this post was not useful for you!
Let us improve this post!
Tell us how we can improve this post?