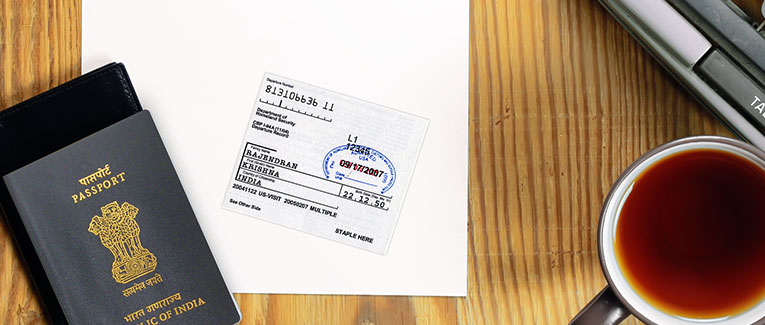 The processes to correct Form I-94 errors are different based on whether the error was made at the port of entry or by USCIS.

Error at Port of Entry (POE)
In order to avoid the need to request corrections at a later time, it is always best to double-check the dates, category, and other information on the I-94 card upon entry, even if one is exhausted or jet-lagged after a long flight. If there is a mistake, the request for correction should be made immediately, rather than after the fact, when it can be much more difficult and problematic.
USCIS cannot correct errors on I-94 cards issued at the airport or any other Port of Entry (POE) by the U.S. Customs and Border Protection (CBP). If there is an error on the I-94 card received at the POE, the foreign national will have to make the request for a correction directly with the CBP.
There can be several mistakes at the port of entry, such as incorrect admission classification, period of admission, biographical information, etc.
You should approach any designated deferred inspection location or CBP office located within an international airport, regardless of where the actual document was issued.
The location of your final destination, where the discrepancy will be resolved, may not be the port of entry into the U.S. In that case, you can contact sites not located within an international airport and make an appointment, if necessary. There is no procedure to mail the correction request.
There is no approved form for correction of Form I-94. You need to bring the inaccurate I-94 and documentation supporting the claim for incorrect information. There is no fee for the correction. For example, you can show the visa stamp in your passport to show the incorrect visa classification; show your passport for an incorrect name, date of birth, country of citizenship, etc.
CBP offices within international airports and deferred inspection locations can only correct errors that occurred at the time of entry into the U.S. If the error was made by USCIS, or if you need to replace a lost, stolen, or mutilated Form I-94, CBP officers are unable to help you.
If your authorized stay was limited at the port of entry by supervisory authorization as noted on the reverse side of Form I-94, it cannot be corrected. You must apply for a visa extension by filing Form I-539.
No Form I-94 at POE
If you were not given a Form I-94 when you were legally admitted into the U.S., you need to file Form I-102, an Application for Replacement/Initial Nonimmigrant Arrival-Departure Document.

Error by USCIS
The USCIS local office can only correct mistakes on Form I-94 that were made by USCIS. There may be several types of mistakes, such as an incorrect classification, date of birth, name, dates of validity, country of citizenship, etc.
If you were issued an incorrect Form I-94 by USCIS, you can go to a USCIS local office to get it corrected. Before visiting a USCIS local office, you will need to make an InfoPass appointment first.
You must demonstrate that the information on Form I-94 is incorrect and submit the proof (statements or other supporting documents) regarding the same. If the officer is convinced that there is no fraud or deception involved, either in the requested correction or in the initial error, they will provide the correct I-94 form. If the officer is not convinced completely, they will not make the correction. Instead, you will have to file Form I-102 with the USCIS. Such a filing will take time to process and will involve paying filing fees.
We are sorry that this post was not useful for you!
Let us improve this post!
Tell us how we can improve this post?