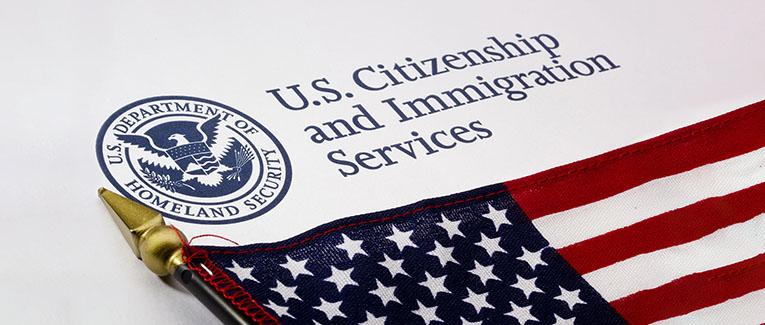 The U.S. Citizenship and Immigration Services (USCIS) has eight (8) asylum offices within the United States. The mission of the U.S. Asylum Program is to implement asylum laws in a way that is fair, timely, and consistent with international humanitarian principles and the domestic tradition of providing refuge for the oppressed. After you have filed an asylum application with the appropriate service center, the USCIS will notify you of the asylum fffice serving your area.
A Form I-589 is also filed at service centers. Do not mail an initial asylum application to an asylum office. However, as the list demonstrates, asylum applications are not always filed at the same service center that accepts other applications from residents of that area. Therefore, prospective asylum applicants should check the list to determine with which service center they should file their asylum application. After your asylum application has been received, you will be notified where to go for your asylum interview.
Arlington
1525 Wilson Boulevard, Suite 300, Arlington, VA 22209

Jurisdiction: Alabama, District of Columbia, Georgia, Maryland, North Carolina, Pennsylvania (Pittsburgh), South Carolina, Virginia, West Virginia


Chicago
181 W. Madison Street, Suite 3000, Chicago, IL 60602

Jurisdiction: Idaho, Illinois, Indiana, Iowa, Kansas, Kentucky, Michigan, Minnesota, Missouri, Montana, Nebraska, North Dakota, Ohio, South Dakota, Wisconsin


Houston
16630 Imperial Valley Drive, Suite 200, Houston, TX 77060

Jurisdiction: Arkansas, Colorado, Louisiana, Mississippi, New Mexico, Oklahoma, Tennessee, Texas, Utah, Wyoming


Miami
1501 Biscayne Boulevard, Suite 300, Miami, FL 33132

Jurisdiction: Florida, Puerto Rico, Virgin Islands


Newark
1200 Wall Street West, Fourth Floor, Lyndhurst, NJ 07071

Jurisdiction: Connecticut, Delaware, Maine, Massachusetts, New Hampshire, New Jersey, New York (Albany, Buffalo, Manhanttan, Bronx), Pennsylvania (excluding Pittsburgh), Rhode Island, Vermont


New York City
1065 Stewart Avenue, Suite 200, Bethpage, NY 11714

Jurisdiction: State of New York excluding the jurisdiction of the Albany sub office, the Buffalo district office, and the boroughs of Manhattan and the Bronx


Los Angeles
14101 Myford Road, Tustin, CA 92780-7020

Jurisdiction: Arizona, Southern California, Guam, Hawaii, Nevada (Las Vegas)


San Francisco
Jurisdiction: Alaska, Northern California, Nevada (Reno), Oregon, Washington

75 Hawthorne Street, 7th Floor, San Francisco, CA 94105



For visitors, travel, student and other international travel medical insurance.
Visit insubuy.com or call 1 (866) INSUBUY or +1 (972) 985-4400

We are sorry that this post was not useful for you!
Let us improve this post!
Tell us how we can improve this post?