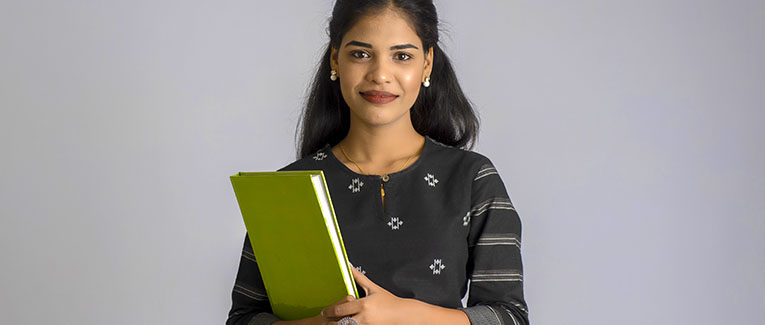 The U.S. is the most sought-after destination worldwide for higher education. A Master of Science (MS) degree from a U.S. university is a popular choice for international students. A Master of Science program in the U.S. is good for students who are looking for rewarding careers in science and technology. The U.S. has an open education system, which offers the freedom to choose your course of study. You can apply for a specialization different from that of your undergraduate coursework.
Most MS aspirants from abroad choose U.S. universities for study because their curriculum focuses on research, and the pedagogy stresses practical exposure. Admissions criteria for international students for an MS in the U.S. differ across universities. However, there are some standard requirements:
16 years of formal education, which may include one of the below:

10 + 2 + 4 years of degree
10 + 3 years of diploma + 3 years of degree
10 + 3 years of bachelor's degree (BS) + 3 years of master's degree (MS)

A recommended minimum score in English proficiency (like TOEFL/IELTS)
A recommended minimum score on a standardized test (like the GRE)
Transcripts (detailed records of your marks or grades, prepared by your previous educational institute)
Letter of recommendation from college professors or professional mentors
Statement of purpose discussing your desire to pursue an MS in the U.S. This is an important part of the selection process.
Bank statement for the last 6–12 months
Job experience certificate, if applicable
Updated curriculum vitae (resume)
How to Start the Application Process for an MS in the U.S.?
Once you have decided to pursue a Master of Science degree in the U.S., here is how you can start the application process:
Get your passport ready
This is your identification paperwork when travelling abroad. You will have to apply for a new passport if you do not have one already. You will have to fill out the form at the passport office and pay the required fee as a part of the application process.
Take an English proficiency test
If English is not your first language, you will have to take an English proficiency test like the TOFEL or IELTS. The test will measure your English language ability. Every university has its own minimum test score requirement.
Take the GRE test
For students applying for an MS, the GRE test score is accepted by most U.S. universities. The Education Testing Service (ETS) conducts the Graduate Record Examinations (GRE). The minimum required GRE score differs across universities.
Get your transcript ready
A transcript is an official record that has your course details, enrollment details, grades earned across all semesters, and other achievements. A transcript is different from a report card. You can request your previous university to provide you with a transcript of records.
Prepare your documents
The following documents are an important part of your application:

Curriculum vitae (resume)
Statement of purpose
Letters of recommendation
It is important to keep track of deadlines to ensure your application reaches its destination on time.
Shortlist colleges
Make a list of your desired universities at which to pursue a master's degree in the U.S. Choose a college based on your profile and course preferences. Also, consider other factors like the cost of the course, the content of the course, and job prospects after the completion of the degree.
Check the application process
Check the college's website to understand their application process. You can also get in touch with the admissions counselor to understand the admission prerequisites. Most colleges begin their session in the fall, around September.
Wait for the letter of acceptance
It might take a couple of months for the university to respond to your application. Usually, the universities close their admissions in waves. Keep checking their website to learn the status of your application.
Get the Form I-20
Once you get your acceptance letters, choose the university you would like to attend, and get your Form I-20. It is a multi-purpose document to get a nonimmigrant student status. You will receive it from the Designated School Official (DSO).
Apply for the U.S. Student Visa
After you get your form I-20 from a SEVP-approved college, register for the Student and Exchange Visitor Information System (SEVIS). Post that you can apply for a student visa at the U.S. Embassy.
Cost of Getting a Master of Science Degree in the U.S.
Pursuing an M.S. in the U.S. can be expensive. There are two types of universities in the U.S., private and public. The cost of studying at a public university is cheaper than studying at a private one.
Attending a university in the U.S. can cost you anywhere between $20,000 to $45,000 a year. It is best to apply for scholarships to cover the cost of education. You should also consider covering additional expenses like the costs of accommodation, health insurance, food, and travel.
Things to Consider When Shortlisting a College
It is important to shortlist the colleges of your choice before sending out your applications. The foremost step to selecting a college is to check the eligibility criteria listed on their website. Here are a few more points to consider when shortlisting colleges to send your application to:
Course structure and content
College ranking
Admissions intake and requirements
Course accreditation
Location of the college
Research opportunities on campus
Fee structure and other expenses
On- and off-campus accommodation facilities
Job assistance
Scholarship or fee waiver for international students
Key Points for International Students in the U.S.
Medical Insurance
Medical care in the U.S. is good but expensive. Medical insurance is the smartest investment to make before your trip. Most U.S. universities make it mandatory for students to have an adequate health insurance plan. Check the insurance requirements of your university before you buy a plan.

You can find updated information on the insurance plans suitable for your university of choice, and purchase a plan within five minutes, at Insubuy.
Grow your network
Join college social groups and connect with other international students to get familiar with the place. This will help you adjust to the new environment. You can get to know the best places to stay, shop, and eat. It is good to get as much first-hand information as possible from fellow students.
Basic cooking skills
Before you leave for the U.S., try to learn basic cooking skills. Eating out every day can cost you a lot of money in the U.S. It is a good idea to learn to prepare a simple meal by yourself.
Pack essentials
Make a list of all the essentials you need to carry, at least a month prior to your departure. This may include clothing, shoes, electrical equipment, groceries, and toiletries.
We are sorry that this post was not useful for you!
Let us improve this post!
Tell us how we can improve this post?