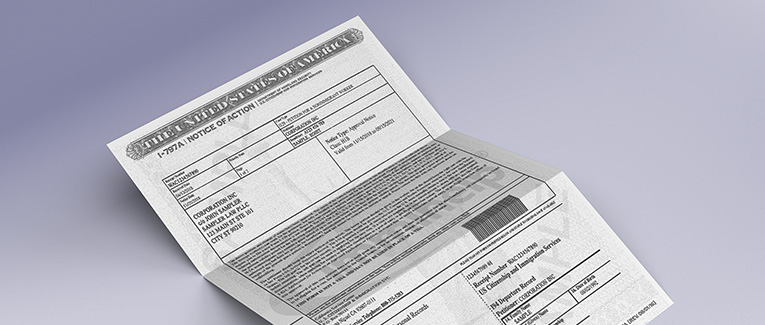 When an H-1B visa transfer petition is filed, an employer gets the receipt notice. When the H-1B visa transfer petition finally gets approved, the employer will receive two notices:
I-797C, Notice of Action (also called courtesy copy)
I-797A, Notice of Action
Both the notices are very similar, except in case of I-797A, there is an updated Form I-94 at the bottom of the notice. Form I-94 should be detached and stapled in the passport. It should be handed over to the airline staff when departing the United States.
I-797C is normally sent to the employer, while I-797A is normally sent to the attorney's office. An employer can request that the notice be sent to the employer so that they can hand it over to the employee. When giving the I-797C to the employee, an employer is advised to get the employee to sign the acknowledgement receipt to avoid any doubt as to whether such notice was handed over or not.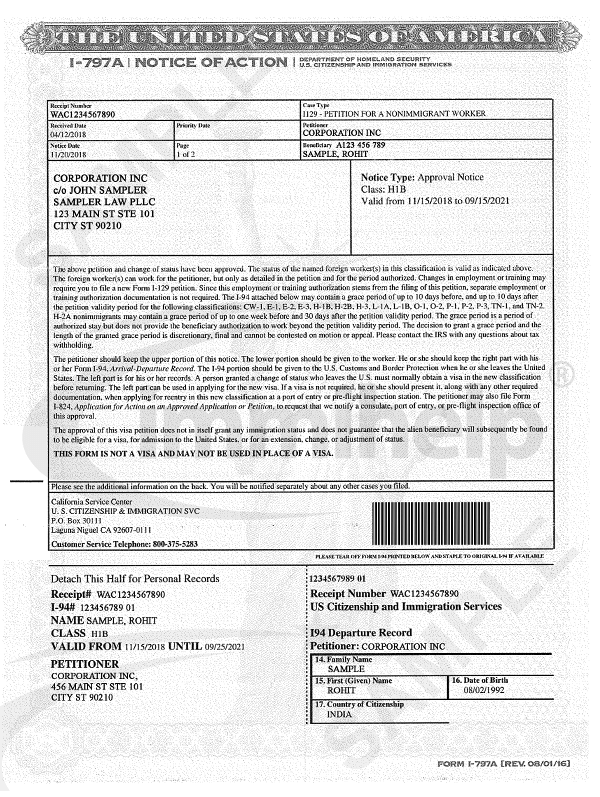 We are sorry that this post was not useful for you!
Let us improve this post!
Tell us how we can improve this post?