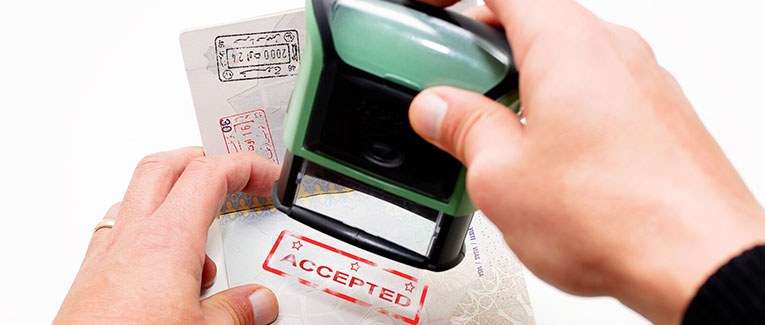 The following are some of the experiences regarding U.S. visa stamping in India.
Visitors Visa Stamping
"We had made a mistake while filling out the DS160 form. We had forgotten to write the middle name in the form. We came to know about this mistake 2 weeks before the interview. We called up customer support and they asked to fill out another form and send them new DS160 barcode number and scanned copies of passport. They updated a new barcode number on the profile page. It seems a lot of people are making this mistake; just call up customer support, and they'll guide you."
"Questions Asked at the Interview
1. Why do you want to go to U.S.?
2. Where does your son live?
3. What does he do?
4. Where does he work?
5. How many kids?
6. Show the I-797 form.
That's all. Visa was approved."
All visitors visa stamping experiences
H1 Visa Stamping
"Thanks to immihelp for creating this forum.
VAC was on 16 dec at 2.30pm. Interview was on 17 dec at 8am.
Reached VAC by 2 pm. came out by 2.30 pm.
Reached embassy by 7 am. i was allowed inside at 7.20 am.
VO was a young american guy.
Me: Good morning sir!
VO: Good morning. how are you doing?
Me: I am doing good. thanks
VO: Can I have your documents, please?
Me: Passed on the passport with ds-160, petition documents ( original approval notice, copy of i129 and h1 supplement)
VO: Where are u working?
ME: xxxx
VO: Where will you work in the U.S.?
Me: yyyy (note – yyyy is my client name)
VO: What is your designation there?
Me: zzzz
VO: What is your pay there?
Me: During the filing of my petition, it was xx000 dollars per annum. recently my employer has revised the offer and it is yy000 dollars
VO: How many employees are working in your company?
Me: ddd
VO: Have you read this labor laws pamphlet before?
Me: No sir
VO: Please go through it. your visa is approved. have a good day
Me: Thank you
Applied for courier.
Came out by 9 am."
All H1 visa stamping experiences
We are sorry that this post was not useful for you!
Let us improve this post!
Tell us how we can improve this post?