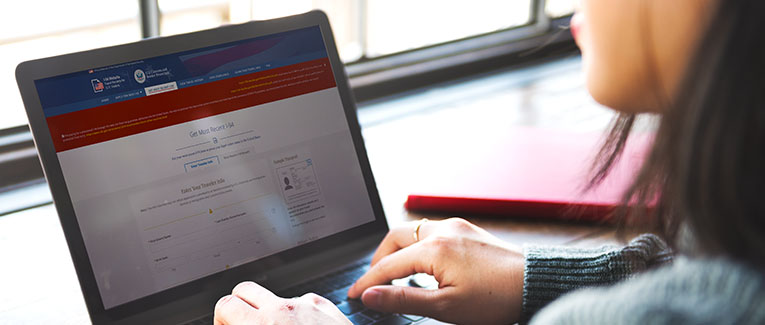 You might need to replace your Form I-94 Arrival/Departure Record for a variety of reasons. You may have lost it, it could have been stolen, or it could have been destroyed. Whatever the case, it is relatively easy to replace an I-94 by following these steps.
How to Replace an Electronic I-94 Arrival/Departure Record
Since May of 2013, foreign nationals arriving to the US via air and sea have been issued electronic I-94s. Therefore, replacing an electronic I-94 is quite easy: Just visit US Customs and Border Protection's I-94 website and look up the I-94.
You can print the electronic I-94 from the website if you need a hard copy, so this process is simple and costs no money.
Replacing a Paper I-94 Arrival/Departure Record
Prior to the electronic I-94, all foreign nationals arriving in the US received a paper I-94. In fact, even today some foreign nationals entering the US will receive a paper I-94 arrival/departure record. These include people entering at land borders, certain aliens, and in any situation where Customs and Border Protection deems it necessary.
In order to replace a paper I-94, the process is a little more involved and expensive. You will need to take these steps:
Fill out a Form 102, Application for Replacement/Initial Nonimmigrant Arrival-Departure Document. Do not forget to sign the form, as it will be rejected if it is unsigned.
Pay the filing fee ($445 as of December, 2021) by personal check, cashier's check, money order or credit card via Form G-1450. You do not need to pay the fee if you are requesting a correction on your Form I-94, Form I-94W or Form I-95 if it is due to an error that is no fault of your own.
If you are replacing the Form I-94 due to a USCIS error, attach the original form, along with a letter explaining the specific error and documentation supporting and verifying the correct information.
File the Form 102 at the appropriate location.
We are sorry that this post was not useful for you!
Let us improve this post!
Tell us how we can improve this post?