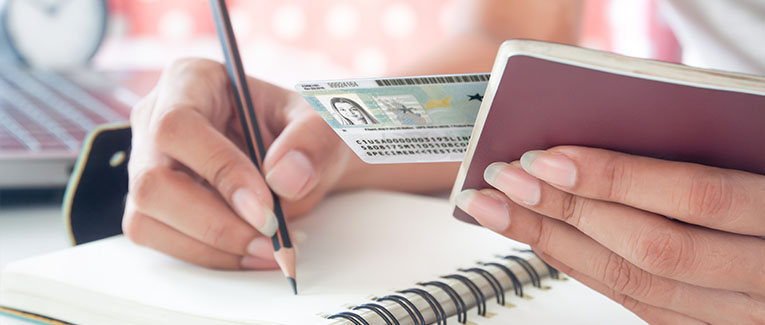 US Citizenship and Immigration Services (USCIS) has a form for everything. Form I-551 is yet another one of those, and is used to provide an internal identification number for various immigration documents.
One of the most common places to find the number for Form I-551 is on your Green Card, where it is printed in the upper left-hand corner on the back of the permanent resident card. However, there are many other places you can find Form I-551.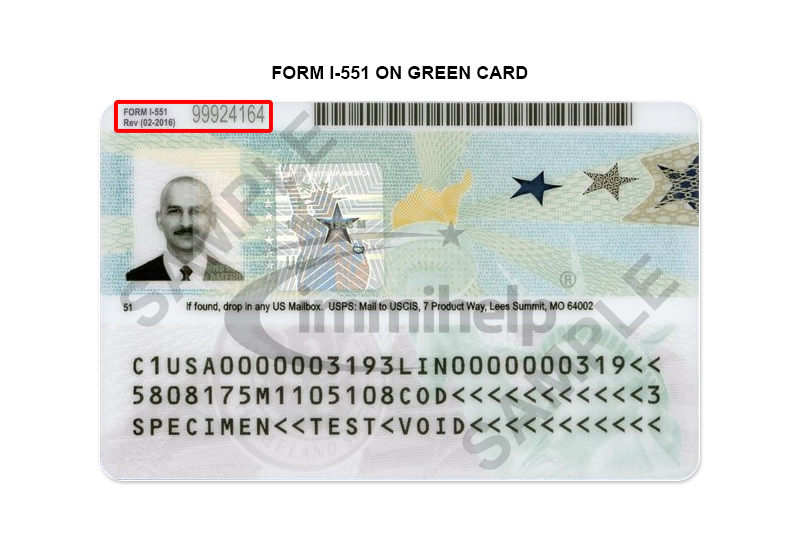 Other Documents with Form I-551
New Immigrant Visas
When granted permanent US residency at a US embassy, the consular officer will put an immigrant visa inside your passport, known as a "machine-readable immigrant visa" or MRIV. It will typically read as follows:
"Upon endorsement serves as temporary I-551 evidence placing permanent residence for 1 year."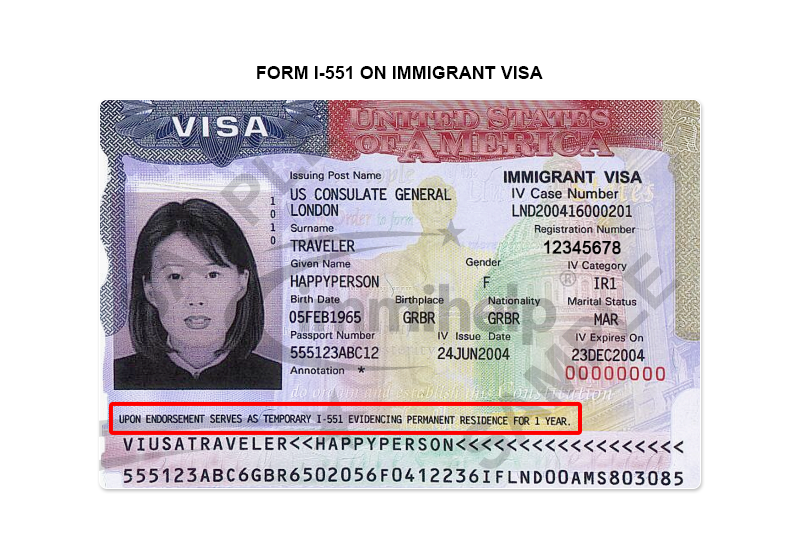 When you arrive in the US, the CBP officer puts an admission stamp on your passport showing that you have permanent resident status, and the date you entered the US with your foreign passport. Your foreign passport containing the MRIV can serve as evidence of your status as a permanent US resident for up to one year.
However, you shouldn't have to use it for that long. You should receive your Green Card anywhere from four to eight weeks after entering the US.

For visitors, travel, student and other international travel medical insurance.
Visit insubuy.com or call +1 (866) INSUBUY or +1 (972) 985-4400
I-551 Stamp for Lost Green Cards
Has your Green Card been lost, stolen, or destroyed? If so, USCIS can issue a temporary Form I-551 by placing an I-551 stamp in your foreign passport. This is also known as the ADIT, or Alien Documentation, Identification, and Telecommunications stamp.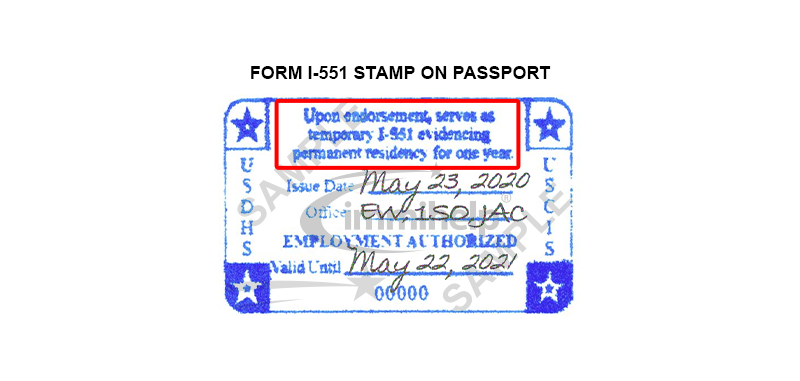 It may be necessary for you to carry your passport with the I-551 stamp to prove your permanent resident status until your new Green Card arrives. Need to replace your Green Card? Find out how here.
We are sorry that this post was not useful for you!
Let us improve this post!
Tell us how we can improve this post?