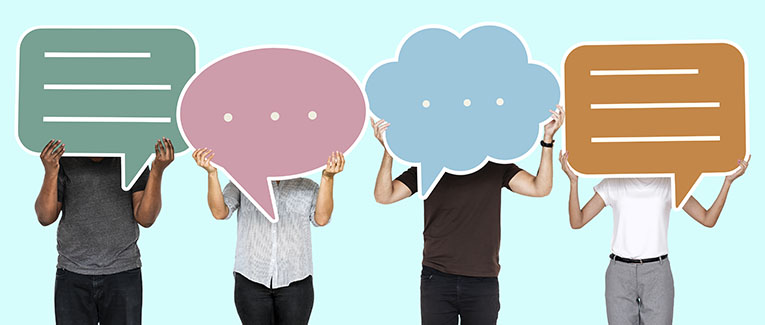 AAO
Administrative Appeals Office (formerly the Administrative Appeals Unit (AAU))
AC
Associate Commissioner (of INS)
AC21
American Competitiveness in the 21st Century Act of 2000
ACE
Accelerated Citizen Examination
ACPA
Assistant Chief Patrol Agent
ACWIA
American Competitiveness and Workforce Improvement Act of 1998
AD
Approval Date
ADD
Assistant District Director. Also, ADDE (Examinations); ADDI (Investigations); ADDM (Management)
ADIT
Alien Documentation, Identification, and Telecommunications system (ADIT photos are no longer used)
AEDPA
Antiterrorism and Effective Death Penalty Act of 1996
AFACS
A-Files Accountability and Control System
AFAIK
As Far As I Know
A-File
Alien File
AG
Attorney General of the United States
AILA
American Immigration Lawyers Association
AILF
American Immigration Law Foundation
ALC
Alien Labor Certification
ALJ
Administrative Law Judge
AMIS
Asset Management Information System
A-Number
Alien Number
AO
1. Administrative Officer
2. Asylum Officer
3. Adjudication Officer
AOC
Asylum Officer Corps
AOIC
Assistant Officer-in-Charge
AOS
1. Adjustment of Status (USCIS definition)
2. Affidavit of Support (Dept of State definition)
ARC
Alien Registration Card (also called Permanent Resident Card or Green Card)
A/S
Adjustment of Status
AP
1. Advance Parole
2. Administrative Processing
AR
Administrative Review
ASC
Application Support Center (fingerprinting location)
ASVI
Alien Status Verification Index
AVLOS
Automated Visa Lookout System
AWO
Affirmance Without Opinion
BALCA
Board of Alien Labor Certification Appeals
BAR
Board of Appellate Review
BCA
Bureau of Consular Affairs
BCC
I-186 or I-586 Nonresident Alien Border Crossing Card
BCIS
Bureau of Citizenship and Immigration Services (now USCIS)
BEC
Backlog Elimination Center
BIA
Board of Immigration Appeals
Biometrics
Fingerprints, signatures, photographs, and other material used to personally and uniquely identify a person
BIT
Bilateral Investment Treaty
BOP
Bureau of Prisons; also, Burden of Proof
BP
Border Patrol
CAT
United Nations Convention Against Torture and Other Cruel, Inhumane, or Degrading Treatment or Punishment
CBP
(U.S.) Customs and Border Protection
CCA
Child Citizenship Act
CFR
Code of Federal Regulations
CGFNS
Commission on Graduates of Foreign Nursing Schools
CIJ
Chief Immigration Judge
CIS
1. Central Index System
2. Citizenship and Immigration Services (more commonly known as USCIS)
3. Center for Immigration Studies

CLAIMS
Computer Linked Application Information Management System
CLN
Certificate of Loss of Nationality
CMT
Crime of Moral Turpitude (also known as Crimes Involving Moral Turpitude (CIMT))
CO
1. Certifying Officer (of DOL)
2. Consulate Officer
COA
Class of Admission
COB
Country of Birth
COC
Country of Citizenship
ConOff
Consular Officer
CORAP
Central Office of Refugee, Asylum, and Parole
COS
Change of Status
CP
Consular Processing
CPR
Conditional Permanent Resident
CPT
Curricular Practical Training
CR
Conditional Resident
C/S
Change of Status
CSC
California Service Center
CSPA
Child Status Protection Act
CUSA
Citizenship U.S.A.
CWOP
Cancelled WithOut Prejudice
D&D
Detention and Deportation
DAO
1. District Adjudication Officer
2. Deputy Adjudications Officer
DCF
Direct Consular Filing
DCPA
Deputy Chief Patrol Agent
DD
District Director
DDD
Deputy District Director
DED
Deferred Enforced Departure
DFS
Designated Fingerprint Service
DHS
Department of Homeland Security
DO
1. District Office
2. Deportation Officer
DOB
Date of Birth
DOD
Date of Defense
DOE
Date of Entry
DOJ
Department of Justice
DOL
Department of Labor
DORA
Dallas Office Rapid Adjustment of Status
DOS
Department of State
DOT
Dictionary of Occupational Titles
D/S
Duration of Status
DSO
Designated School Official
DV
Diversity Visa Lottery Program
EAC
Eastern Adjudication Center (now Vermont Service Center)
EAD
Employment Authorization Document (I-688B)
EAJA
Equal Access to Justice Act
ENFORCE
Enforcement Case Tracking System
EOIR
Executive Office for Immigration Review
EOS
Extension of Stay
ER
Expedited Removal
E/S
Extension of Status or Stay
ETA
Employment and Training Administration
EVD
Extended Voluntary Departure
EVL
Employment Verification Letter
EWI
Entry Without Inspection
EWIC
Essential Worker Immigration Coalition
FAM
Foreign Affairs Manual
FAQ
Frequently Asked Questions
FARES
Fees and Applications Receipt and Entry System
FCCPT
Foreign Credentialing Commission on Physical Therapy
FCN
Treaty of Friendship, Commerce, and Navigation
FCO
File Control Office
FED. REG.
Federal Register
FGM
Female Genital Mutilation
FMG
Foreign Medical Graduate
FOIA
Freedom of Information Act
FP
Fingerprinting
FR
Federal Register
FSN
Foreign Service National
FSO
Foreign Service Officer
FTA
Free Trade Agreement
FTO
Free Trade Officer
GAL
General Administration Letter of DOL
GC
Green Card
GEMS
General Counsel Management System
GPO
Government Printing Office
Green Card
Permanent Resident Card
HB
House Bill
HQ
Headquarters
HR
House Report
HRIFA
Haitian Refugee Immigration Fairness Act
IA
Immigration Agent
IBIS
Interagency Border Inspection System
ICE
(U.S.) Immigration and Customs Enforcement
ICMS
Investigations Case Management System
ID
Interview Date
IDENT
Automated Fingerprint Identification System
IE
Immigration Examiner
iEAD
Interim EAD
IFM
Inspector's Field Manual
IG
Inspector General
II
Immigration Inspector
IIO
Immigration Information Officer
IIRAIRA
Illegal Immigration Reform and Immigrant Responsibility Act of 1996 (also IIRIRA)
IJ
Immigration Judge
ILT
AILA's Immigration Law Today
IMBRA
International Marriage Brokers Act
IMFA
Immigration Marriage Fraud Amendments Act
IMHO
In My Humble Opinion
IMMACT90
Immigration Act of 1990
IMO
In My Opinion
INA
Immigration and Nationality Act
INFOPASS
Online appointment system to take an appointment with local immigration officer
INS
Immigration and Naturalization Service (now USCIS)
INSERTS
Immigration and Naturalization Service Early Research and Transmittal System
INSPASS
INS Passenger Accelerated Service System
INTCA
Immigration and Nationality Technical Corrections Act of 1994
INV
Investigations
IO
Immigration Officer
IR
1. Interpreter Releases
2. Immediate Relative
IRCA
Immigration Reform and Control Act of 1986
IRS
International Revenue Service
IVACS
Immigrant Visa Applicant Control System
IV
Immigrant Visa
LAPR
Lawfully Admitted for Permanent Residence
LAU
Legalization Appeals Unit
LAW
Lawfully Authorized (or Admitted) Worker
LCA
Labor Condition Application
LC
Labor Certification
LIFE
Legal Immigration and Family Equity Act of 2000
LIN
Northern Service Center (now Nebraska Service Center)
LPR
Lawful Permanent Resident
(Green Card holder)
LWOP
Leave WithOut Pay
LUD
Last Update Date
MRD
Machine Readable Document
MSC
Missouri Service Center (National Service Center)
MS&D
Maintenance of Status and Departure bond
MTINA
Miscellaneous and Technical Immigration and Nationality Act Amendments of 1991
MTR
Motion To Reopen
NACARA
Nicaraguan Adjustment and Central American Relief Act
NACS
Naturalization Automated Casework System
NAFTA
North American Free Trade Agreement
NAILS
National Automated Immigration Lookout System
NATZ
Naturalization
NBC
National Benefits Center
NBCOTA
Noncitizen Benefit Clarification and Other Technical Amendments Act of 1998
NBCOT
National Board for Certification of Occupational Therapists
NOA
Notice of Action. The notice that you receive after filing an application with USCIS.
NOIF
Notice of Intent to Fine
NC
Name Check
ND
Notice Date. The date when your application was entered into the USCIS database.
NG
NewsGroup
NIV
Nonimmigrant Visa
NIW
National Interest Waiver
NOF
Notice of Findings
NOID
Notice of Intent to Deny
NOIR
Notice of Intent to Revoke
NRC
National Record Center
NSC
Nebraska Service Center
NSEERS
National Security Entry Exit Registration System
NTA
Notice to Appear
NVC
National Visa Center
OARS
Outlying Area Reporting Station
OCAHO
Office of the Chief Administrative Hearing Officer
ODP
Orderly Departure Program
OES
Occupational Employment Statistics
OI
Operations Instructions
OIC
Officer-in-Charge
OIL
Office of Immigration Litigation of DOJ's Civil Division
OMB
Office of Management and Budget
O*NET
Occupational Information Network
ONO
Office of Naturalization Operations (now ISD)
OOH
Occupational Outlook Handbook (DOL)
OPT
Optional Practical Training
O/S
Out of Status, or Overstay
OSC
Order to Show Cause; also, Office of Special Counsel
OTM
Other than Mexican
PA
1. (Border) Patrol Agent
2. Privacy Act
PCC
Police Clearance Certificate
PD
Priority Date
PERM
Program Electronic Review Management System
PISS
Pre-INS Submission Syndrome
PLC
Permanent Labor Certification
POE
Port of Entry
PP
Premium Processing
PR
Permanent Residence
PRC
Permanent Resident Card (also called an Alien Registration Card or Green Card)
PT
Practical Training
QDE
Qualified Designated Entity
RAW
Replenishment Agricultural Worker
RC
Regional Commissioner of USCIS
RD
1. Receipt Date. The date the application was received by USCIS
2. Regional Director of USCIS
RFE
Request for Evidence
RFI
Request for Initial Evidence
RN
Registered Nurse
RO
Responsible Officer of J- 1 Exchange Visitor Program
ROW
Rest Of the World
RSC
Regional Service Center
RTD
Refugee Travel Document
RVIS
Remote Video Inspection System
SAO
Security Advisory Opinion
SAO
Supervisory Adjudication Officer
SA
Special Agent
SAW
Special Agricultural Worker
SB
Senate Bill
SC
Service Center
SDAO
Supervisory District Adjudications Officer
SENTRI
Secure Electronic Network for Travelers' Rapid Inspection
SEVIS
Student and Exchange Visitor Information System
SIE
Supervisory Immigration Examiner
SII
Supervisory Immigration Inspector
SIO
1. Supervisory Immigration Officer;
2. Special Inquiry Officer (former title for Immigration Judges)
SK
Specialized Knowledge for L Visa
SO
Significant Other
SRC
Southern Regional Center (now Texas Service Center)
SR
Senate Report
SVP
Specific Vocational Preparation
SSA
Social Security Administration
SSN
Social Security Number
SWA
State Workforce Agency
TA
Trial Attorney
TAG
Technical Assistance Guide No. 656-Labor Certifications (1981)
TAL
Technology Alert List
TCN
Third Country National
TPCR
Transition Period Custody Rules
TPS
Temporary Protected Status
TN
Trade NAFTA
TSA
Transportation Security Administration
TSC
Texas Service Center
TWOV
Transit Without Visa
UNHCR
United Nations High Commissioner for Refugees
UPL
Unauthorized Practice of Law
US-VISIT
United States Visitor and Immigrant Status Indicator Technology Program
USA PATRIOT Act
Uniting and Strengthening America by Providing Appropriate Tools Required to Intercept and Obstruct Terrorism Act of 2001
USC
1. U.S. Code
2. U.S Citizen
USCIS
U.S. Citizenship and Immigration Services (formerly INS)
USCS
U.S. Customs Service
VAWA
Violence Against Women Act
VB
Visa Bulletin
VD
Voluntary Departure
VO
Visa Office
VOLAG
Volunteer Agency
VSC
Vermont Service Center
VTC
Video Teleconferencing
VWPP
Visa Waiver Pilot Program
VWP
Visa Waiver Program
WAC
Western Adjudication Center (now California Service Center)
We are sorry that this post was not useful for you!
Let us improve this post!
Tell us how we can improve this post?