"A-Number" is shorthand for Alien Registration Number, which is primarily assigned to beneficiaries that either intend to get permanent residence in the U.S. or get a work permit through another means.
The A-Number is a seven- to nine-digit number that is prefixed with the letter "A" and is found on various documents issued either by USCIS or by the U.S. Embassy/Consulate.
Even though the exact name may vary across various documents, but they all mean the same thing as the A-Number.
Greencard
The Green Card has the USCIS Number (USCIS#). This is the same as the A-Number.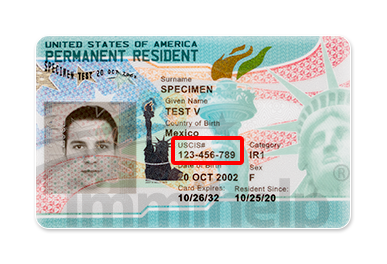 Immigrant Visa
When the U.S. Embassy/Consulate issues you an immigrant visa, it will be provided in the form of a stamp in your passport. It has a field called "Registration Number". This is the same as your A-Number.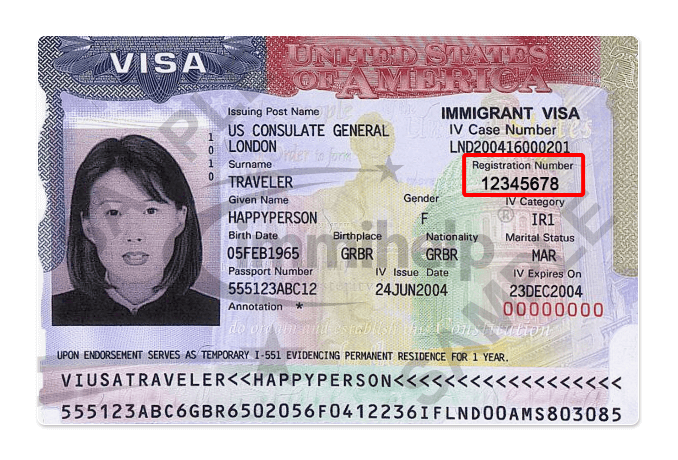 EAD
The EAD (Employment Authorization Card) has your USCIS number (USCIS#). This is the same as the A-Number.
A USCIS# is issued for all types of EADs, including EADs for OPT, CPT, or H-4 or L-2 visas.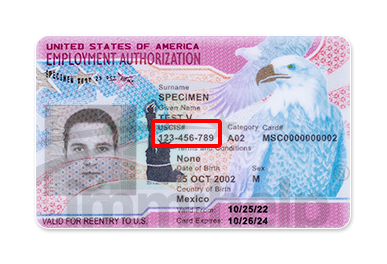 I-140 Approval Notice
A-Number will be listed under the "BENEFICIARY" column, where both the A-Number and your name will be listed.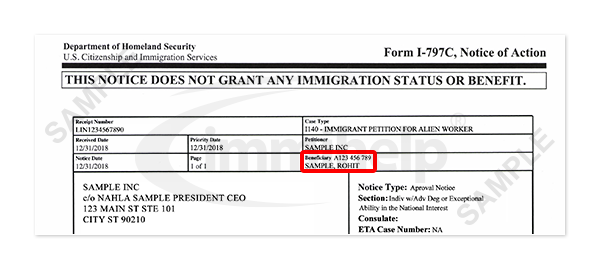 As an I-140 is only for the primary applicant (who may be on an H-1B visa), even in this case, the dependents on H-4 visas will not have an A-Number.
Most employers share I-140 approval notices with the beneficiaries. However, in case your employer is unwilling to share that with you, you can file a FOIA Request to get that information.
H1-B Receipt Notice
Normally, the A-Number is not listed on an H-1B receipt notice or approval notice. However, if your employer files H-1B visa for you (typically H-1B extension) after your I-140 is already approved, the receipt notice will have the A-Number.
It will be listed under the "BENFICIARY" column, where it will have both your A-Number as well as your name.
In such a case, the H-4 visa receipt notice will still not have an A-Number.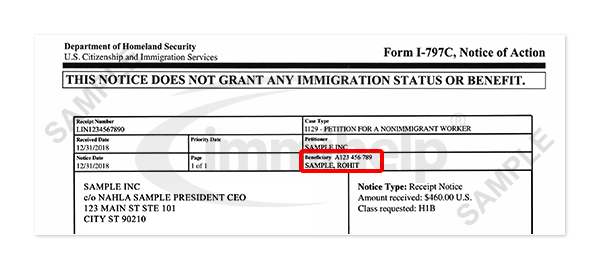 Ineligible Categories
Most H or L visa approval notices do not have the A-Number.
PERM ETA number is not the same as the A-Number.
Usage
Once you are issued an A-Number, you will be required to include it on any immigration form wherever it asks for the A-Number.
We are sorry that this post was not useful for you!
Let us improve this post!
Tell us how we can improve this post?