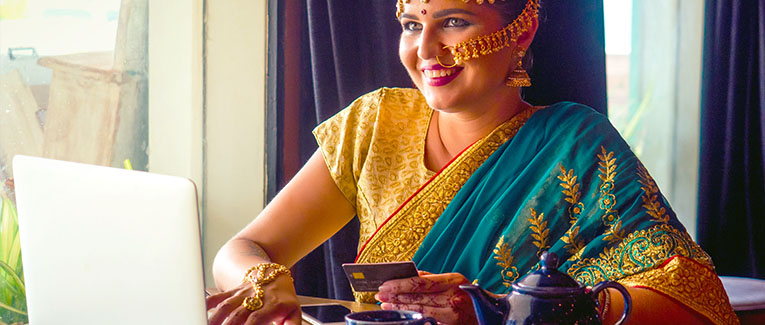 More than a million travelers from India visit the United States every year. Many of these visitors receive invitations from relatives living in the US. Before they come to visit, many wonder whether they should purchase visitors medical insurance from a US based insurance company or an Indian based insurance company. There are multiple factors to consider before you decide. The following details explain which are the most important factors to consider when purchasing visitors insurance.
Coverage Types
There are many visitors insurance plans available in the market. Most of them fall into two major categories:
Read visitors insurance types for a side by side comparison of differences between fixed coverage and comprehensive coverage plans.

Most visitors insurance plans from Indian companies are for travelers above 55+ years (sometimes 50+ years), and they are fixed coverage plans. On the other hand, visitors insurance plans from US based companies offer both types of coverage for older ages.

Don't simply compare the policy maximum, such as $100,000. Before you purchase coverage, understand whether the coverage has sub-limits for various benefits or if eligible expenses are covered up to a percentage (80%, 90% or 100%). Knowing what coverage you have can makes a big difference when you need it. In other words, don't compare apples to oranges.
Extendable
Most travel insurance plans from India are not extendable. If your relatives decide to stay for a longer duration, you can't extend the coverage. To avoid the risk of being uninsured, you may need to buy another visitors insurance plan from a US based company. However, if the person is already sick, no new insurance would cover the necessary treatments as those are already expected bills. This can cause a big problem for the traveler.

US based insurance companies provide many insurance plans that can be extended. By purchasing from a US based insurance company from the beginning, you can avoid potential worries in case your guests extend their stay. Otherwise, their travel insurance from their home country can expire before they return home.
Refundable
Most Indian travel insurance plans are not refundable in case of early return. When visitors are visiting the USA for a longer duration, such as from 4 to 6 months, there is a good chance that their plans change and they would like to go back early. In that case, there would be no refund. When there is no flexibility of extension or a refund available, it is very restrictive and simply not suitable.

Cost
Many times, the cost of the Indian travel insurance may be cheaper than a seemingly comparable US based travel insurance. However, that is usually not the case. What you pay for is what you get. In any case, make sure that you are not comparing the price of a fixed coverage plan from India with the price of a comprehensive coverage plan from the US.
ID Card
When you visit a doctor or the hospital in the US, the first thing they ask for is the insurance ID card; they can use the ID card to bill the insurance directly if it has a PPO network. Most Indian travel insurance companies don't provide any such ID card. That means, you would have to first pay out of your pocket and then file for reimbursement after reaching India, which can be a big hassle. Having to come up with a large sum of money upfront can also be a challenge.
Cashless Billing
Most visitors insurance plans from India do not participate in a PPO network in the US. What does this mean for you? US based providers (doctors, hospitals etc.) would not recognize the Indian visitors insurance and would not provide cashless billing.

On the other hand, US based visitor medical insurance plans are much more recognizable and trustworthy.
Claims Processing
Claims processing for the Indian insurance plans is handled in India. Many times, there is a requirement to call the Indian insurance company in India before taking any treatment. Dealing with these extra hassles and administrative delays when dealing with them from within the US is quite stressful.
Service History
Most private insurance companies in India are relatively new and likely inexperienced; therefore, they don't have a long history of servicing travel insurance claims. Even today, when most people in India think of insurance, they mostly think of life insurance, which only a government company used to sell before privatization.

US based insurance companies have an extensive history and great experience gained over decades, a proven track record, and are highly rated by several well-recognized organizations.
Customer Support
Most Indian insurance companies don't have a customer support team available 24/7. Dealing with them during their business hours, is not convenient if you are in the US; you would need to wake up in the middle of the night to reach them. Even if an Indian insurance company says they have claim support 24/7, the support personnel working during the night shift (when it is daytime in the US) may not be the greatest decision makers.
Claim Resolution
When you have a legitimate claim problem, Indian agents would generally not be able to help you navigate the complexities of the US healthcare systems.

If you want to file a complaint against the Indian insurance company, you would have to do that in India. Trying to accomplish something without assistance from a government office simply does not work most of the times in India. As most claims are filed in the US, complaining to the Indian based companies isn't simple unless you are in India or have local support. Even then, it may not be clear whether it would be handled in an efficient manner or reach the desired outcome.
US based insurance companies are subject to strict regulations from the US Government and are required to pay legitimate claims, making the process much easier.
Conclusion
When visiting the US, you should always consider purchasing visitors insurance from a US based company. While there are many brokers that offer visitors insurance plans in the US, it is advisable to purchase from a neutral broker such as Insubuy that would help you select the most suitable plan for your specific needs. More importantly, in case you have any legitimate claim issues, their claims resolution team would be able to help you as well.
We are sorry that this post was not useful for you!
Let us improve this post!
Tell us how we can improve this post?