---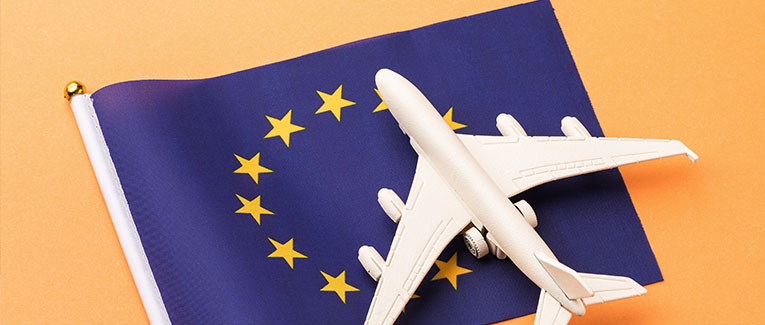 Millions of people visit many countries in Europe. Among them, citizens of many countries require a Schengen visa. Since the healthcare expenses are very high in most European countries, they require you to purchase Schengen visa insurance, and you are required to show proof in order to get a Schengen visa for Europe.
Schengen visa insurance would provide great financial support in case you unexpectedly became sick or injured while touring Europe.
Schengen Visa Insurance Requirements
REGULATION (EC) No 810/2009 OF THE EUROPEAN PARLIAMENT AND OF THE COUNCIL of 13 July 2009 describes the legal requirements for Schengen visa insurance. Specifically, Article 15 describes the details as followed:
Travel medical insurance
Applicants for a uniform visa for one or two entries shall prove that they are in possession of adequate and valid travel medical insurance to cover any expenses which might arise in connection with repatriation for medical reasons, urgent medical attention and/or emergency hospital treatment or death, during their stay(s) on the territory of the Member States.
Applicants for a uniform visa for more than two entries (multiple entries) shall prove that they are in possession of adequate and valid travel medical insurance covering the period of their first intended visit.
In addition, such applicants shall sign the statement, set out in the application form, declaring that they are aware of the need to be in possession of travel medical insurance for subsequent stays.
The insurance shall be valid throughout the territory of the Member States and cover the entire period of the person's intended stay or transit. The minimum coverage shall be EUR 30 000.
When a visa with limited territorial validity covering the territory of more than one Member State is issued, the insurance cover shall be valid at least in the Member States concerned.
Applicants shall, in principle, take out insurance in their country of residence. Where this is not possible, they shall seek to obtain insurance in any other country.
When another person takes out insurance in the name of the applicant, the conditions set out in paragraph 3 shall apply.
When assessing whether the insurance cover is adequate, consulates shall ascertain whether claims against the insurance company would be recoverable in a Member State.
The insurance requirement may be considered to have been met where it is established that an adequate level of insurance may be presumed in the light of the applicant's professional situation. The exemption from presenting proof of travel medical insurance may concern particular professional groups, such as seafarers, who are already covered by travel medical insurance as a result of their professional activities.
Holders of diplomatic passports shall be exempt from the requirement to hold travel medical insurance.
Europe Travel Insurance Requirements
The above requirements for Europe travel insurance can be simplified as written:
Some Schengen consulates insist that only the medical treatment should be a minimum of 30,000 EUR while medical evacuation and repatriation of remains can be any amount as long as they are covered. However, other Schengen consulates, such as Embassy of Switzerland in Washington DC, insist that all three coverages should be minimum 30,000 EUR each. Therefore, it is better to ensure you purchase Europe travel insurance that has a minimum of 30,000 EUR for each of the three coverages.

Even though it is not specified as an official requirement for visitors to purchase Schengen travel insurance with $0 deductible, some consulates require a $0 deductible. It is also better to purchase Schengen travel insurance with a $0 deductible.
Schengen travel visa insurance must cover all 26-member states: Austria, Belgium, the Czech Republic, Denmark, Estonia, Finland, France, Germany, Greece, Hungary, Iceland, Italy, Latvia, Liechtenstein, Lithuania, Luxembourg, Malta, the Netherlands, Norway, Poland, Portugal, Slovakia, Slovenia, Spain, Sweden and Switzerland.

Who must purchase Schengen Travel Insurance for Europe?
Anyone traveling to the Schengen area that needs a Schengen visa must provide proof of Schengen Travel Insurance.
Citizens of the following countries need Schengen visa and therefore need Schengen travel insurance in order to apply for Schengen visa:
Afghanistan, Algeria, Angola, Antigua and Barbuda, Armenia, Azerbaijan, Bahrain, Bangladesh, Belarus, Belize, Benin, Bhutan, Bolivia, Botswana, Burkina Faso, Burundi, Cambodia, Cameroon, Cape Verde, Central African Republic, Chad, China, Colombia, Comoros, Congo, Cuba, Djibouti, Dominica, Dominican Republic, Ecuador, Egypt, Equatorial Guinea, Eritrea, Ethiopia, Fiji, Gabon, Gambia, Georgia, Ghana, Grenada, Guinea, Guinea-Bissau, Guyana, Haiti, India, Indonesia, Iran, Iraq, Ivory Coast, Jamaica, Jordan, Kazakhstan, Kenya, Kiribati, Korea, Kuwait, Kyrgyzstan, Laos, Lebanon, Lesotho, Liberia, Libya, Madagascar, Malawi, Maldives, Mali, Marshall Islands, Mauritania, Micronesia, Moldova, Mongolia, Morocco, Mozambique, Myanmar, Namibia, Nauru, Nepal, Niger, Nigeria, Northern Marianas, Oman, Pakistan, Palau, Papua New Guinea, Peru, Philippines, Qatar, Russia, Rwanda, Saint Helena and dependencies, Saint Lucia, Saint Vincent and the Grenadines, Samoa, São Tomé and Principe, Saudi Arabia, Senegal, Sierra Leone, Solomon Islands, Somalia, South Africa, Sri Lanka, Sudan, Suriname , Swaziland, Syria, Taiwan, Tajikistan, Tanzania, Thailand, Timor-Leste, Togo, Tonga, Trinidad and Tobago, Tunisia, Turkey, Turkmenistan, Tuvalu, Uganda, Ukraine, United Arab Emirates, Uzbekistan, Vanuatu, Vietnam, Yemen, Zambia, Zimbabwe.
Even though the citizens of many countries such as Canada, USA and UK don't need a Schengen visa for a short stay up to 90 days, it is advisable to purchase Schengen travel insurance.
In any case, citizens of most countries would need a Schengen visa for a stay over 90 days and therefore, would be subject to European travel insurance requirements.
Where can I purchase Schengen Travel Insurance?
Schengen travel insurance can be purchased from many different places, including many websites. However, we recommend Insubuy Schengen Visa Insurance. They have been providing Schengen travel insurance since the time the requirements came into existence in 2003. On insubuy.com, you can easily get instant quotes from multiple products, compare plans side by side, and make an instant purchase online. You can also download your visa letter instantly and take it to the consulate. For any questions you have, Insubuy's U.S. based licensed agents are available toll-free at +1 (866) INSUBUY. For those calling from outside the US, they can be reached at +1 (972) 985-4400. You can also connect with them via WhatsApp at +1 (972) 795-1123 or chat on their website.
Insubuy can provide Schengen travel insurance for visitors or tourists on a visitor visa, business travelers on a business visa, students on a student visa, or even group travel insurance for groups of travelers such as organized groups.
You can confidently purchase Schengen travel insurance from Insubuy knowing that they are the experts in their field and that the plans available meet the Schengen visa insurance requirements. If your visa is rejected, you will receive a full refund provided the request is made before the effective date of the policy along with proof that your Schengen visa was rejected.
What does Europe Travel Insurance typically cover?
Europe travel insurance will typically provide the coverage for:
Medical treatment due to accident or sickness
Return of minor children
Emergency reunion
Emergency dental due to injury to sound, natural teeth
While some Europe travel insurances such as Atlas International cover some of hazardous sports at no cost, most others cover many hazardous sports at an additional charge of 15%. It is important to note that not all sports are covered in all Europe travel insurance plans, even after paying an additional premium. Make sure that sports you intend to participate in while in the Schengen area are specifically covered and not excluded. Check the certificate wording of any plan you're considering to be sure.
In addition to new medical conditions, some Europe travel insurance plans also provide coverage for the acute onset of pre-existing conditions. However, there is no coverage for routine maintenance of pre-existing conditions, a wellness checkup, immunizations, or maternity in Europe travel insurance.
Can I use my employer's health insurance instead?
Many people traveling to the Schengen area already have health insurance through their employer. Such health insurance may not provide the required coverages in the Schengen area. Even if it does, it would be considered out of network and therefore be subject to a much higher deductible, copay, coinsurance and out of pocket maximum. In any case, most of them would not provide emergency medical evacuation and repatriation of remains.
Therefore, if you are traveling to the Schengen area, you really need to purchase Schengen travel insurance. It is at a very low cost, and easily available for instant purchase.

We are sorry that this post was not useful for you!
Let us improve this post!
Tell us how we can improve this post?