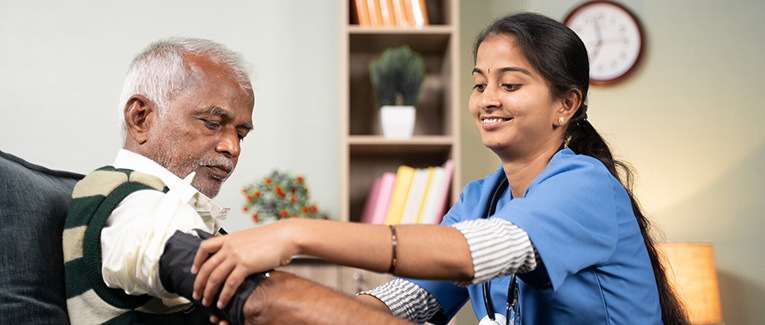 When relatives are visiting the United States, it is always advisable to buy visitor medical insurance for them as healthcare costs are very high in the USA. Even if the visitor is healthy, you should still buy the insurance because you never know what will happen in the future. It is highly beneficial since visitor medical insurance is meant to cover any new and unforeseen medical problems, accidents, or injuries that may occur while visiting the US.
Buying from US vs India
When you buy tickets from India, some travel agents would want you to buy visitor medical insurance that they sell from Indian insurance companies. Some may even tell you that it is mandatory to buy this insurance before they can issue the tickets. It is NOT mandatory to buy visitor medical insurance just to get the tickets, but it is recommended to buy visitor medical insurance as medical treatment is very expensive.
While you have the choice of buying visitor medical insurance from India or the US, it is highly recommended that you buy it from the US, as it certainly has clear advantages in many aspects.
Buying Visitor Medical Insurance from US vs India
Even after you decide to buy US tourist health insurance from a US company, there are several companies, many agents, and many web sites that offer the same visitor medical insurance plans. While there is no difference in price, no matter where you purchase it from, the difference is in the service. It is important to keep in mind that this service is not only for before the purchase, but more importantly, after the purchase.
Consider buying visitor medical insurance from a reputed and leading broker such as Insubuy. They are a leading brokerage firm for visitors insurance. They have been in business for a long time and provide excellent service. In short, you need a broker that is committed to you and will stand with you after a purchase and help you at any time.
Researching Visitor Medical Insurance
You should review a visitor medical insurance overview to understand how it works, as it is different from traditional domestic group health insurance that you would usually get through your employer.
Essentially, there are two major types of visitor medical insurance plans:
Fixed Coverage Plans: Cheaper, limited coverage
Comprehensive Coverage Plans: More expensive, much better coverage.
It is always recommended to buy comprehensive coverage plans, as fixed coverage plans only pay a small portion of the actual expenses.
It is best to review the Visitor Insurance FAQ to understand various aspects of visitors insurance.
You should particularly review the Pre-Existing Conditions Visitor Medical Insurance FAQ as they are generally not covered in visitor medical insurance plans. There may be some limited coverage available under some circumstances in some plans.
On Insubuy.com, you can get instant quotes from multiple insurance plans from multiple companies, compare them side by side in detail, and make an instant purchase online. Visitor medical insurance can start as early as the next day or any future date that you specify. As soon as you make a purchase, you will get the email confirmation and in most plans, the actual insurance cards will be mailed to you the next business day. You can forward that email confirmation to your visitor who can then keep a print out of it during travel. You can also ask for the insurance cards to sent to your US address.
We are sorry that this post was not useful for you!
Let us improve this post!
Tell us how we can improve this post?