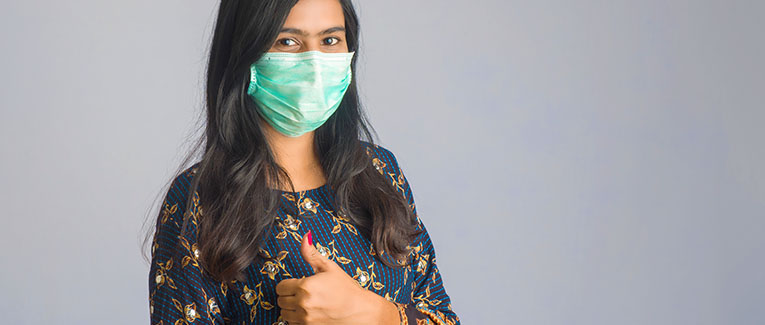 Coronavirus has caused a once-in-a-lifetime disruption for everyone in the world. A pandemic of this level happens around once every 100 years or so. The first case of coronavirus in the United States was discovered in Washington State on January 20, 2020. Since then, it has claimed around 1,000,000 deaths and infected around 103 million people in the U.S. alone. COVID-19 has caused close to 7 million deaths and infected about 700 million people worldwide.
While many patients recover from coronavirus and some may not even have any symptoms, a lot of patients get seriously sick and need to be put on ventilators. Even after they get better, their lungs and heart might have suffered permanent damage. Of course, coronavirus has caused the largest disruption in airline industry, and travel to the U.S. is severely limited with so many airports shut down worldwide.
Healthcare expenses are very high in the U.S., and the government does not provide any free medical treatment for coronavirus-related sicknesses or for any other purpose. Hospitalization in the U.S. can easily cost tens of thousands of dollars—possibly even a few hundred thousand dollars in a severe case with longer hospital stay.
Therefore, anyone visiting the U.S. or inviting someone to visit them in the U.S. would naturally be concerned about coronavirus coverage in visitors medical insurance. Fortunately, there are several travel medical insurance plans that would cover COVID-19 just like any other new sickness that occurs after the effective date of the policy.
The following description applies only to the visitors insurance plans that cover COVID-19.
Coronavirus Treatment
If you are infected with coronavirus after the effective date of the policy, and if you have symptoms, you would be covered just like any other new sickness. Whatever is medically necessary—including vaccines, testing, prescription medicines, and hospitalization including ventilators—would be covered.
COVID-19 Testing
There are many scenarios for which people would like to get tested for COVID-19.
As long as the person is infected with COVID-19 after the effective date of the policy, is having relevant symptoms, and a physician orders COVID-19 testing, it would be covered, even if the test eventually comes out negative.
However, there are many scenarios for which coronavirus testing would not be covered:
The insured would like to travel back to his or her home country, and the airline requires a COVID-19 test.
The insured's home country requires negative COVID-19 test results to avoid 14-day or 7-day quarantine in the home country.
The insured just feels like taking a test for no apparent reason.
The insured thinks that they were in close contact someone who was diagnosed with COVID-19, such as their family member, friend, neighbor, or even a passerby.
People have underlying health conditions, and they would like to feel safer by going for coronavirus testing periodically.
Complications of Pre-Existing Conditions Due to COVID-19
Some visitors to the U.S., especially elderly relatives, have pre-existing conditions. Even though the routine maintenance of pre-existing conditions is not covered, if the person gets coronavirus after the effective date of the policy, its treatment would still be covered even if symptoms became worse due to pre-existing conditions.
Coronavirus Travel Medical Insurance Features
In addition to covering COVID-19 testing and treatment, such travel medical insurance plans would of course cover any other new medical condition, injuries, or accidents that may occur after the effective date of the policy.
Other features commonly found in COVID-19 visitors insurance plans are:
Direct billing through United Healthcare or First Health PPO network
Extendable in case the insured needs to extend their stay
Coverage outside the home country, including during travel
Virtual visits and telemedicine coverage, as many people don't feel comfortable visiting the doctor's office for social distancing reasons
Refundable in case of early departure. Certain restrictions apply.
In case of the unfortunate event of death, repatriation of remains to the home country or local cremation costs
The exact benefits vary in each travel medical insurance plan. Therefore, please review the certificate wording of each plan to be sure.
Best COVID-19 Travel Medical Insurance Plans
The following are the best travel medical insurance plans for COVID-19 coverage in the U.S.:
Patriot America Plus: This plan also covers U.S. citizens that live abroad and are temporarily visiting the U.S.
Additional plans
We are sorry that this post was not useful for you!
Let us improve this post!
Tell us how we can improve this post?