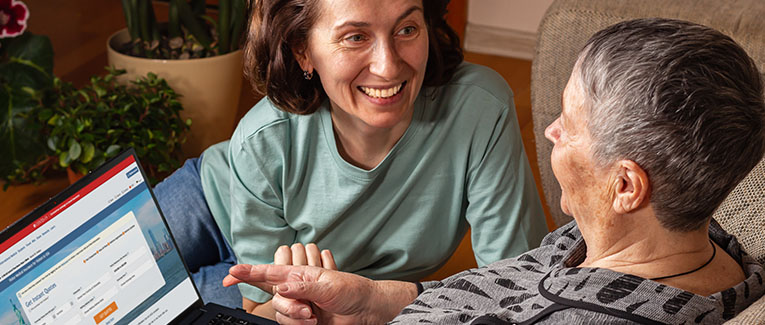 Hundreds of thousands of visitors come to the US every year after they are invited by hosts that live in the US. They come for tourism, for leisure, to spend time with family, or for a wide variety of purposes. It is important to consider visitors insurance when your relatives are visiting the USA. You could also hear it called "travel insurance" or "travel medical insurance" because it provides medical coverage while traveling abroad. While making visa and travel arrangements for visiting parents or in-laws, many people wonder whether they should buy visitors insurance for them, where to purchase it from, and what is a good plan that would meet their needs.
Should I Purchase Visitors Insurance?
Healthcare in the US is the most expensive in the world. Even a simple illness may cost thousands of dollars. Therefore, it is very wise to purchase visitors insurance.
Buying from the US vs Home Country
You can purchase visitors insurance from the US itself or from your home country. While some travel insurance plans may be cheaper in your home country, they are not well-recognized in other countries, do not offer direct billing, and are only fixed coverage plans. That means you will have to pay out of your pocket at the time of availing the treatment and file for reimbursement upon return to India. Anyone can pay a small amount out of their pocket, but most people will not have spare $30,000 to $40,000 to pay upfront. Overall, purchasing insurance in your home country is not worth the hassle.
Comparing Travel Insurance from USA vs India
Many travel agents try to sell you travel insurance when you approach them for the air tickets. However, they typically sell one product, which may or may not be suitable for you. They obviously don't have the education, training, expertise or license to sell travel insurance. They can't explain different products and their pros and cons; they are not capable of helping you select the most suitable plan for your needs. It is simply not their core expertise.
Therefore, it is advisable to purchase travel insurance from a reputed broker such as Insubuy. They specialize in travel insurance for foreign visitors to the USA. They have been in business for two decades and they are a leader in their industry. On insubuy.com, you can get instant quotes from multiple products, compare them side by side and make an instant purchase online. You can contact them toll-free +1 (866) INSUBUY, or at +1 (972) 985-4400 or via WhatsApp at +1 (972) 795-1123, five days a week to speak with licensed and experienced insurance professional. Do not purchase the cheapest plan you find. Do not assume all plans work the same way or provide the same coverage. Do your research and make an educated decision.
Visitors Insurance Types
While there are many visitors insurance plans available everywhere, they essentially fall into two major categories:
Fixed Coverage Plans:
They pay a fixed amount for each and every procedure and you are required to pay the difference out of your pocket. They are very low cost, but highly insufficient and generally not recommended, even for small illnesses or healthy people.

Please beware that most insurance companies in some foreign countries such as India only offer fixed coverage plans for travelers above a certain age. Even though they may call it comprehensive coverage, they come with severe sub-limits, making them fixed coverage plans.

Such plans are roughly two to three times cheaper than comprehensive coverage plans. Obviously, if they were sufficient for many people, no one would want to purchase comprehensive coverage plans and they wouldn't exist in the market.

Some of the most popular fixed coverage plans are:
Comprehensive Coverage Plans:
Even though they cost more compared to fixed coverage plans, they are still very reasonably priced.

After paying the deductible, they would generally pay 75%, 80%, or 90% up to a certain amount such as $5,000. Then they would pay 100% up to the policy maximum. Many comprehensive coverage plans pay 100% up to the policy maximum, right after paying the deductible.

Most comprehensive coverage plans participate in a PPO network, which allows for direct billing, and the participating providers would charge only the network negotiated fees. These fees would be highly discounted in many cases.

Some of the most popular comprehensive coverage plans are:
Pre-Existing Conditions
Many elderly visitors suffer from pre-existing conditions. Therefore, their son, daughter, or other host will often wonder whether their pre-existing conditions would be covered in travel insurance. While routine maintenance or expected expenses related to pre-existing conditions would not be covered in any visitors insurance, there are many travel insurance plans that would cover acute onset of pre-existing conditions.
Best visitors insurance plans that provide pre-existing conditions coverage.
Purchasing Visitors Insurance
The process of purchasing visitors insurance is very simple. Start by visiting insubuy.com and enter your criteria to search for plans. You can completely research all of the details online and purchase it instantly within five minutes. You will instantly receive an ID card and other policy documents by email.
While you can purchase before or after your visitors arrive in the USA, it is highly recommended to purchase it before their arrival and include the coverage during their travel time as well. Moreover, if the visitor is already in the US, there are additional restrictions in some of the states, such as Maryland, that don't allow anyone present to purchase most visitors insurance products.
Most importantly, when visitors arrive in the US, they are meeting the family after a long separation. Everyone gets busy with catching up, tourism, and meeting friends and other relatives. Some of them completely forget about buying visitors insurance until one of the visitors falls sick or gets injured. Of course, it is too late to purchase visitors insurance at that time, as no such insurance plan would cover the expenses that you already incurred or are going to incur for sure. It would simply be a loss for any insurance company to cover that. Do not believe the blatant lies written by non-licensed people who write random articles in blogs that you can get the coverage after falling sick too, as no insurance company is actually going to do that.
Separate vs Combined Purchase
If you have multiple people visiting you, such as your parents, you can either purchase a combined policy for both of them or you can do a separate application for each person. Either way, the premium is the same. However, if you purchase plans separately, it gives you the flexibility to extend or cancel just for one person, just in case the trip plans change. Many times, a visiting mother would like to stay longer but the visiting father either has some work back in the home country or he is simply bored and he would like to return early.
ગુજરાતી हिंदी मराठी తెలుగు தமிழ் العربية
We are sorry that this post was not useful for you!
Let us improve this post!
Tell us how we can improve this post?