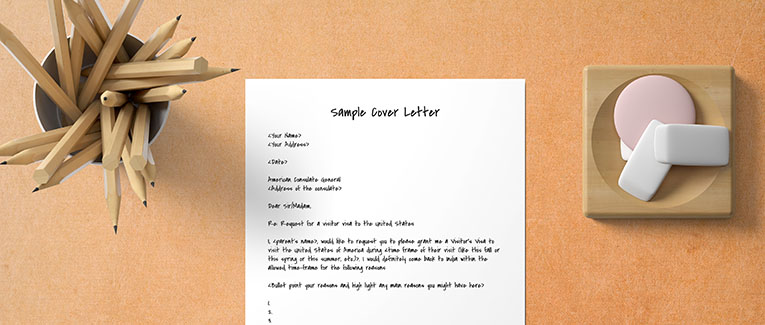 <Your Name>
<Your Address>
<Date>
American Consulate General
<Address of the consulate>
Dear Sir/Madam,
Re: Request for a visitor visa to the United States
I, <parent's name>, would like to request you to please grant me a Visitor's Visa to visit the United States of America during <time frame of their visit (like this fall or this spring or this summer, etc.)>. I would definitely come back to India within the allowed time-frame for the following reasons
<Bullet point your reasons and high light any main reasons you might have here>
1.
2.
3.
….
…..
…….
Once again, I would like to humbly request you to consider my application and grant me a visitor visa.
Sincerely,



<Signature>
<Name of your parent>

---
Note:
Important information about sample documents
We are sorry that this post was not useful for you!
Let us improve this post!
Tell us how we can improve this post?