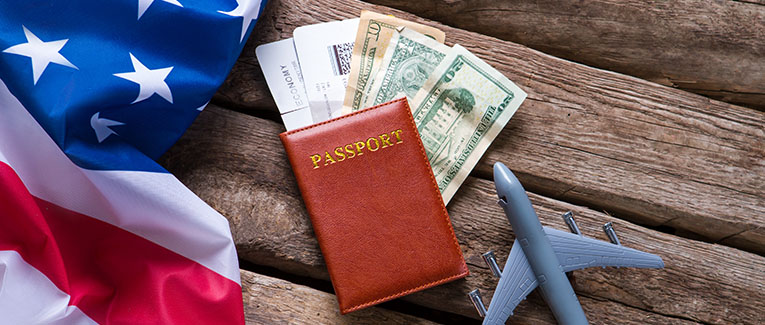 Initial Visit to the US
If you get a 10-year multiple entry visa, you can come to the United States any time during those 10 years. There is no restriction to start your travel within a specified period, such as within 6 months of getting the initial visa. Your visa will not expire if you do not visit in a certain time frame. If you never visit during the entire validity of your visa stamp, that is not a problem at all and will not negatively impact your subsequent applications in the future.
Subsequent Visits
A multiple entry visa also allows to you leave the US one day and return right back to the US on the next day. There is no specific period for which you have to stay out of the US before you can enter the US again. However, if you try to enter the US too many times, or try to spend most of your time in the US by stringing visits together, the immigration officer at the port of entry may suspect your true intentions and may deny your entry into the United States. Upon returning to the United States after the first time, you do not have to prepare any documents or send any affidavit of support again. You can just buy an air ticket and Visitor Medical Insurance and come to the US.
Airline Tickets
Once your travel dates are decided tentatively, you need to buy airline tickets. Usually, 4-month return tickets cost less than 6-month return tickets. However, in a 6-month open ticket, you may be able to change your return date without any penalties.
You can, for example, buy an airline ticket either from India or from the USA. Since ticket prices vary a lot, check with multiple agents. Do not just buy the cheapest one available, as it may have undesirable features, such as longer stopovers, a longer route, more stops, etc.
Read the Purchasing Air tickets page for more detailed information about it.
Foreign Currency
You are allowed to carry a certain amount of US currency for use during your travel to the USA. For visitors from India, please check out the Reserve Bank of India web site to get more details.
You should get most of your foreign currency in the form of traveler's checks, available at many banks and money exchange bureaus, such as American Express. Traveler's checks are safer than cash. Please make sure that you keep the proof of purchase separate from the actual checks. The proof of purchase would be needed in case the checks are lost. Travelers checks do not expire so you can even use them on your next trip if you have any left over. The most commonly used traveler's checks are American Express traveler's checks, Visa traveler's checks, and MasterCard traveler's checks.
If you have a debit card or credit card that you can charge in US dollars, there is no need to get traveler's checks.
You should get US currency of about $500 in different denominations of $1, $5, $10, $20, etc. Please note that banks/currency exchanges do not give you any coins. If you have an international credit card, or if you are able to get one, it is highly recommended because you do not have to carry around a lot of cash. Luggage trolleys in the USA are not free (they are only free at some ports of entry). Typically, the charge would be around $5. You would need cash if you would like to do some shopping at the duty-free shops at the airport. You would also need cash for snacks/incidental purchases at intermediate airports like Dubai, Hong Kong, London, Frankfurt, Amsterdam, etc. Shops at those airports usually accept US dollars so that you do not have to worry about currency in those countries.
Travel Companion
Many people who are traveling to the USA for the first time simply feel uncomfortable and overwhelmed. Also, many are worried because they don't speak English. It really helps if they are able to find any travel companions who are experienced and who are traveling at the same time.
In order to help such people, immihelp® has developed a traveling companion section.
Post free advertisement for traveling companion
Wheelchair Services for Visitors to US
Wheelchair services are provided for the convenience of tourists who have difficulty walking or cannot walk for long periods at international airports.
Many people, however, started abusing these services simply because their elderly relatives could not speak English. Therefore, they simply asked for wheelchair assistance. In this case, the airport support staff would simply take them around. That way, they could find their way and at the same time, did not have to walk a lot.
Too many people unnecessarily requesting wheelchairs started becoming a burden on the airline and on the airport. Therefore, they are very strict now. Before you can avail the wheelchair services, you may be asked to provide the doctor's or hospital's certificate and extensive medical records to prove that you really need this service.
Therefore, in the best interest of everyone, please request the wheelchair assistance only if you truly need it because of medical necessity.
USA Visitors Insurance
Since healthcare is extremely expensive in the US, even though it is not mandated by law, it is highly recommended that you purchase proper visitors insurance for the entire duration of the stay. Make sure to purchase from a US-based company, such as Insubuy.
Related Links
We are sorry that this post was not useful for you!
Let us improve this post!
Tell us how we can improve this post?