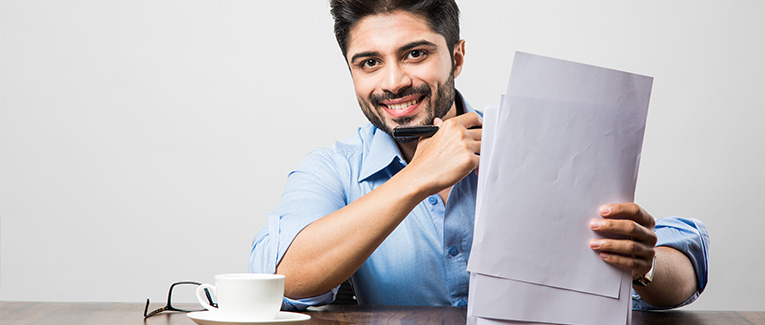 The following documents are needed for a tourist visa for the USA.
There is no guarantee that the tourist visa will be issued even if you bring all the documents and evidence. Present only valid documents. Fraud or misrepresentation can result in a permanent ineligibility for a US visa.
You will need the following documents to obtain a USA tourist visa:
Mandatory US Tourist Visa Documents
Non-Immigrant Intent
Applicants for visitor visas must show that they qualify under the provisions of the Immigration and Nationality Act. The presumption in the Act is that every applicant is an intending immigrant. Therefore, applicants must overcome this presumption by demonstrating that:
the purpose of their trip is to enter the United States temporarily for business or pleasure or medical treatment;


they plan to remain for a specific, limited period;


they have a residence outside of the United States and they intend to return abroad at the conclusion of the visit.
The prime criterion of the issuance of a visitor visa is if the applicant is able to convince the consular officer that the applicant truly intends to return to his/her home country after a temporary stay in the United States. It is impossible to specify the exact form of such documentation as each applicant's circumstances vary greatly. Each applicant must keep in mind that the interview will focus on his or her credibility and not only the documents presented.
It is generally difficult for young people to present strong ties. In such cases, the consular office may consider the applicant's education status/grades, long-range plans, parents' status, prospects in the home country, previous travel to other countries, etc.
For visitors, travel, student and other international travel medical insurance.
Visit insubuy.com or call 1 (866) INSUBUY or +1 (972) 985-4400

Supporting US tourist visa documents
Most of your documents are for showing that you will return to the home country after your temporary stay in the United States. e.g., proof of work, proof of property, bank deposits, family ties, etc.
Please note that it is not mandatory that you gather each and every document listed here. There is no specific list prescribed by the government. However, the more documents you take, the better it is for you.
Photocopies of the first page, last page and remarks pages of your current passport.


Sponsorship Documents

Applicants who do not have sufficient funds of their own to support themselves during their proposed stay in the United States must present credible evidence to show that they will be supported thereby some interested person; such evidence should reflect the ties between applicant and sponsor which form the basis for the latter's assurances of extending support. You should present all original documents sent to you by your sponsor in the USA.

If someone is sponsoring you, you don't have to show enough financial means by yourself to take care of your expenses for your trip to the US However, you should still take the property, employment/profession, and financial documents, as described below, to help you prove the strong ties to the home country.

As much as possible, avoid getting the affidavit of support from people who own small businesses such as gas stations, grocery stores or motels. Consular officers believe that these people employ people illegally and may employ you also. You are supposed to be going as a tourist, and not for work.

If you have photographs with you and the sponsor is in them, please carry them.


Self-Sponsored Applicants
Self-sponsored applicants may show evidence of financial resources through property, employment/profession, and financial documents, as described below.

For parents visiting a child resident in the US, you need to provide the documents listed in the 'Identification, Relationship and Legal Status Documents' section in sponsor documents.



Property Documents

You have a residence outside of the US that you do not intend on abandoning. This can be shown via deeds to real estate. These help to persuade the consular officer that you have strong ties to your home country and are likely to return there.


Proof of property such as a house, shop, godown (warehouse), etc. Take the original ownership papers.

If you have a loan on any of these properties, the original papers may not be with you. In that case, take whatever documents you have.

Also take the property estimate given by the Chartered Accountant that may include items such as land, flat, jewelry, etc. in addition to the real estate property.


Photographs of your house, office, factory, shop or other properties.


Personal affidavit(s) regarding the property. Business owners should show how much they earned last year. Indicate ties such as having elderly parents you need to take care of or a child whom you need to help after your return with wedding arrangements. Also, describing the nature of the trip and details of the itinerary is helpful.

Sample affidavit for father

Sample affidavit for mother

It is better to make a separate affidavit for each person, rather than a combined one for both of them.

These affidavits cannot be on stamp paper, but instead on the CA's letterhead.

For visitors, travel, student and other international travel medical insurance.
Visit insubuy.com or call 1 (866) INSUBUY or +1 (972) 985-4400

Employment/Professional Documents

If you are employed, get a letter from an employer that shows the details of your position, salary, length of employment, the period of authorized vacation; and the purpose of your US trip. Also, carry pay slips from the three most recent months.


If you are retired and get a pension, your pension book.


If you own a business, bring the company registration certificate and its income details.


If you are running a business in partnership, bring your partnership agreement.


If you are employed or have a business, bring your visiting card (business card).


If you hold any social or professional designations in the home country, bring proof related to that.


A No Objection Certificate (NOC) letter and Leave Sanction letter if the applicant is in Government service or with any of the Armed Forces.

If you are employed in a private place, your leave sanction letter.

Sample No Objection and Leave Sanction Letter


If you hold any post or designation in professional, religious, or fraternal organizations, proof of the same. e.g., lions club president or secretary, trustee of the temple etc.



Financial Documents

Latest income tax returns for last 3 years (i.e., Form 16 or Form 2D). You should take the originals.

Some people pay income tax only in the year in which they are applying for the visitor visa, even if they never paid income tax in their entire life. They think that if they show that they are paying income tax, they will get the visa. It is not that simple.


Some bank balance for at least a few months before going for a visa. Please note that simple bank letters showing simply the bank balance is not acceptable. You have to also take the past few months (say 6 months) of statements with you, or the pass book.


Other financial papers e.g., bank fixed deposits, shares (demat account statements), life insurance policies, bonds, etc.



Family Documents

Family photographs of close family.


Documents about the family (e.g., marriage certificate, birth certificates of any children, etc.)


Your family tree chart that shows your close relatives' names, ages, professions and the addresses.


If you are applying alone and if your spouse has been to the US before, bring the original passport of your spouse, but only if your spouse is currently not visiting the US


If you have traveled outside of the home country in the past, your photographs taken during your visit(s) are recommended.



Prior US Visit Documents

If you have traveled to the US earlier on any visa and came back to your home country on time, show the proof as per stamps in your passport or copies of plane tickets or boarding passes.


If you have been to the US earlier and applied for an extension of stay, you must present a Form I-797 Extension of Status Approval Notice during your subsequent visa interview.


If any of your close relatives have been to the US and have returned on time, proof of the same.

For visitors, travel, student and other international travel medical insurance.
Visit insubuy.com or call 1 (866) INSUBUY or +1 (972) 985-4400

Cover letter highlighting the nature of the visit, reason for travel, an outline of your plans in the US and explaining why you will return to the home country (family ties, employment, or similar binding obligations). Preferably, it should be written in bullet points and be less than 1 page.

Sample

Major tourist places in the US


Optionally, include letters of invitation from relatives or friends in the United States whom the applicant plans to visit, a confirmation of participation in group tours, an invitation to an event such as a printed wedding invitation, or an invitation to attend a graduation, etc.


For children below 14 years of age, the original birth certificate, and, if applicable, parents' valid visas.

Birth certificates or marriage certificates of adult applicants are not required.


Travel Documents

List of names, addresses, and phone numbers of all the persons whom you are going to visit or stay with.


Air Tickets
If they ask for a return air ticket, tell them it will be purchased after the visa is issued. Don't show a one way air ticket in any case.


Visitor Medical Insurance
If they ask for visitors medical insurance, you can purchase it from Insubuy. It is not mandatory to get visitors insurance before getting the visitors visa.



Dependents joining their spouse abroad need to carry their original marriage certificate and entire wedding photo album along with the spouse's visa copy.


Criminal/court records pertaining to any arrest or conviction anywhere, even if you completed your sentence or were later pardoned.


Purpose Specific Documents
Gather these additional documents, if applicable, for the specific purpose of your visit.


If there are variations in the names in different documents, prepare a One and the Same Person affidavit.

Sample one and the same person affidavit


It is not possible to list all documents that anyone may need in any situation. Therefore, even if some document is not listed here, and you think that it would be helpful to show your genuine purpose to visit the US or it can show your close ties to the home country that will force you to return, please carry those documents.
We are sorry that this post was not useful for you!
Let us improve this post!
Tell us how we can improve this post?