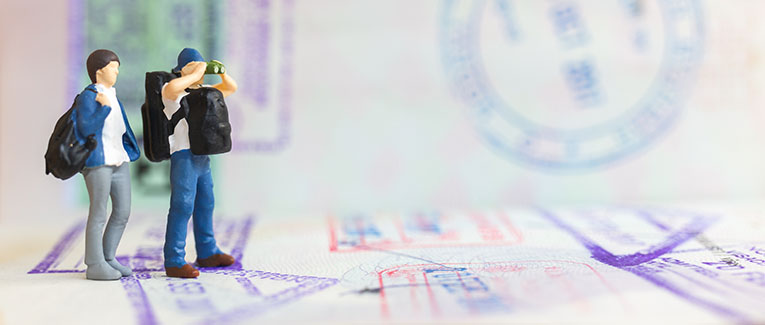 Once you receive your passport with a US tourist visa (visitors visa) stamp in it, please check the visa stamp to ensure the following:
Your name is spelled correctly, exactly as on the passport. 

Your given name is the first name in the US. Your surname is the last name in the US.

Many times, in some parts of some countries, the passport office puts the entire name in either the given name or the surname field. If your entire name is written in the given name or surname field, the US visa office will put that entire name in the last name field in the visa and put FNU (First Name Unknown) in the first name field. That's OK, there is no problem with that. However, in order to avoid this, if you have enough time, it is advisable to get this changed on the passport before applying for a US visa.


Date of birth and gender (Male, Female) are correct. 


Date of issue and date of expiry are correct. 


Photograph is really of you. 


Visa type is correct: It should be B1/B2 for a visitor visa or business visa. 


Check whether the 'Entries' is 'S' or 'M'. 'S' means single entry and 'M' means multiple entry. If you have multiple entries, it means that you can enter the USA multiple times until the visa expires.

Please note that even if you get a single-entry visa, you can still go to Niagara Falls on the Canada side and come back to the USA. According to the visa officer on the Niagara border, single entry or multiple entry matters only when you go outside of North America and want to come back to the USA.
If any of the information is incorrect, please contact the US Embassy or Consulate or visa application center immediately to get it corrected.
Visa Stamp vs Authorized Stay Duration
Many people are confused regarding the validity of the visa stamp vs. duration of stay in the USA. Please note that the US visa stamp is used only to enter the United States. The duration you can stay in the USA is determined by the immigration officer at the port of entry, usually the airport. Even if you enter the United States on the last day of validity of the visa stamp, you may be granted a 6 month stay. The duration of stay is determined by the date in the I-94 Form (provided electronically) at the time of entry into the United States.
More details on visa stamp vs authorized duration.
We are sorry that this post was not useful for you!
Let us improve this post!
Tell us how we can improve this post?