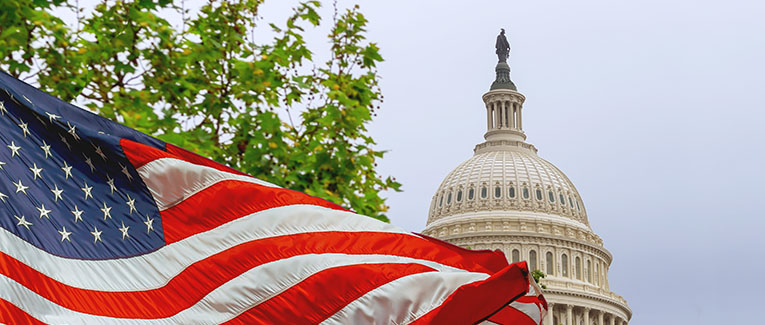 When a person's USA visa has been previously refused, many people try various ways to try to increase the chances of getting the USA visa the next time. If the applicant is getting sponsored by someone in the USA, it is possible to contact their local congressman and the state senators to get help from them. It is not known for sure whether such contacts help or not. Some people think that there is no harm in trying. Therefore, many people consider it worthwhile to contact lawmakers (senators, congressman). On the other hand, other people think that the consular officer has complete authority on issuance (or rejection) of a visa and the consular officer may get irritated that other government officials are potentially interfering with their process. In other words, there is a mixed feeling towards this. Therefore, use your own judgment.
Before you go through this route, make sure that your case is completely genuine and that you are not misrepresenting any facts. Keep in mind that the final authority to issue or reject a visa application still remains with the consular officer and the representative (congressman, senator) have absolutely no favorable influence on the consular officers. In any case, it is not necessary for you to be a US citizen in order to seek help in such a manner.
Locating Representatives
Senator
There are two senators from each state in the US and you can contact both of them in your state.
Congressman
There are many congressmen in each state in the U.S. You should contact one congressman who represents the area in which you live.
On the House web site, enter your zip code + 4 digits in the top left corner under 'FIND YOUR REPRESENTATIVE'.
Correspondence With Representatives
Write a letter explaining your circumstances and asking for their help. Depending upon the area you live in, it may be possible to meet someone in your local congressman's office as well.
Make sure to notarize the letters and send them by certified mail with a return receipt so that you know they received it.
Modify the letter accordingly and send one each to both the senators and to your local congressman. It is quite possible that you may not get a response from all of them or even any of them. Usually, the possibility of getting a response from the local congressman is much higher. After they receive your letter, they send the information to the concerned American embassy/consulate to look into the matter and give every consideration to see whether it is possible to issue the visa to the beneficiary.
American embassy/consulate generally responds back to the representative assuring that the applicant would be given the fair chance to prove themselves during the interview. The representative generally sends that correspondence back to you.
The above-described procedure is a likely scenario and everything described above may not happen exactly as described.

We are sorry that this post was not useful for you!
Let us improve this post!
Tell us how we can improve this post?