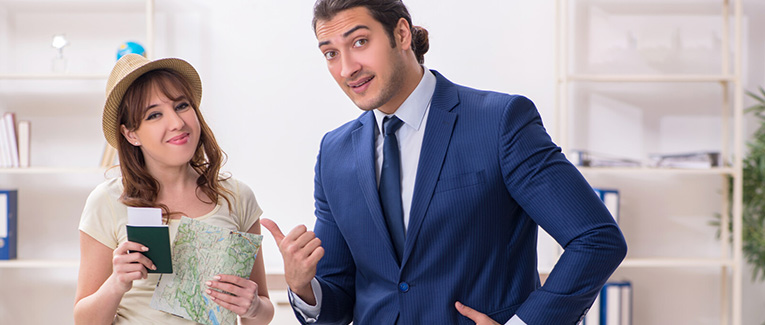 Many people ask whether it is possible to get a US tourist visa for young people, especially unmarried ones. It is possible to get a visitor visa at any age.
However, for each applicant for a tourist visa, the consular officer is required by law to assume that the applicant is a prospective immigrant unless they prove it otherwise. Each person must prove that they have strong ties to the home country, are financially stable and well-off, have a good job or are studying, and all those factors will bring them back to the home country after a temporary stay in the US.
For young persons, it is generally very difficult to prove strong ties to the home country and therefore, it makes it quite difficult for them to get a US tourist visa.
If your intention is to just stay in the US or do any of the activities not allowed on a tourist visa, please do not attempt to apply for a US visitor visa. If you are genuinely interested in visiting the US for a short time, please read further.
Tips
If elderly parents are planning to visit the US along with young and/or unmarried children, they should apply for visas together. If they are planning to visit the US at different times than the younger ones, you may apply separately.

However, do not make any decisions to apply together or separately, solely based on your thinking of increasing the probability of getting the visa. Everything is computerized, and the consular officer will come to know anyway that you are trying to go around the system and would suspect even more that you are trying to do something wrong and that may, in fact, increases the chances of rejection of your visa.

Additional US Tourist Visa Documents
You may present the following additional documents to prove strong ties to the home country and that your intention is to stay in the US for a short duration only.
If you are engaged or if you have a boyfriend/girlfriend, show photographs and other details to convince the officer that you are not going to the US to get married. 


Student

Show your school/college ID card 


Be ready to explain the importance of completing your studies at home. 



Employed

Show the employment letter, salary slip (pay stub), income tax returns, and bank statements to show the stability of your job. 


You can also explain the chances of you progressing in that job (that would show that you want to stay). 


Short term leave sanction letter. 



Make a family tree that includes your parents, siblings, uncles and aunts, cousins, and other close relatives. For everyone, you should specify where they live, what they do, and some indication of their financial condition.


Photographs of your close family that you have taken inside of your own house. This would help you show bonds with the family members with whom you currently live. 


Documents of your parents such as copies of passports, income tax returns, bank statements, etc.
We are sorry that this post was not useful for you!
Let us improve this post!
Tell us how we can improve this post?