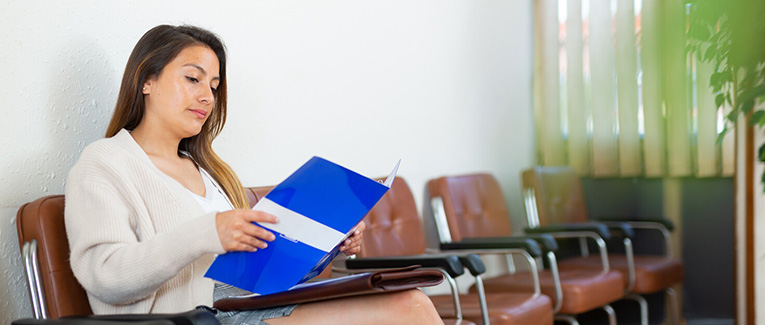 This article provides general information about preparing yourself for a B2 US tourist visa interview, and the steps you should take before you go for the interview.
Before the US Tourist Visa Interview
While there is a definite luck-factor involved, your chances of success will greatly increase if you prepare yourself thoroughly for the interview. The preparation consists of the following:
Knowing the visa officer's concerns and strategically preparing convincing points to satisfy his/her concerns.


Practice a list of anticipated questions and practice answering them again and again. It is good to take some time out and sit quietly in a room imagining that you are in the interview and that the consulate office is asking you questions. Practice answering the questions aloud. Repeat this entire drill 3-4 times until you have mastered the answers to all the questions. The interviewer will specifically ask some questions to the man and some to the woman and each one will be expected to answer those questions by themselves. So, this practice should be done by both.


Look at the list of major tourist places in the US and decide which ones you want to visit.
US Tourist Visa Document Preparation
Please have all documents ready as per this website. Prepare perfect documents, especially your family photographs, property documents, bank statements, income tax records, and consultancy documents. Make sure your documents are perfect and that nothing is missing. Improper/incomplete documentation is the leading cause of visa refusal.




It is very important to thoroughly prepare yourself before applying for the visa. Many people write details in the visa application form (DS-160) that they feel is convenient/favorable for them. If their application is rejected, they apply again and write some other details according to what they feel would get them a visa. Many people don't even keep a copy of the first application. However, consular officers do keep the copy and compare it against other applications that you may have submitted. There should not be any spelling mistakes in the application. Some times, people don't even care to fill the application themselves and ask the travel agent to fill it up for them. After that, they don't even care to double check what the travel agent has filled for them. The travel agent does not really care, as he is primarily interested in selling air tickets to you. Therefore, you could be in trouble in the future if you provide any wrong information in the application. If you are caught providing any fake information, you might be barred from applying for any US visa benefits in the future.


Documents that you carry along with you to the interview should be carried in a thin folder in a plastic bag.


It is very important that applicants understand what each document is meant for. Know what details you have provided in the application form and in other documents. Many times when applying for parents, children prepare lots of documents and the parents have no idea what is going on.


You should remember by heart the order in which the documents are arranged in the folder so that if you need to show a particular document to the interviewing officer, it can be presented in 2 to 5 seconds. The interview officers are highly impatient as they have many interviews to take care of. Any delay/fumbling in pulling out a document from your folder to present to the officer may very well trigger an emotional reaction from the officer. This might lead to a visa rejection.
Skepticism from US Visa Officers
Visa officers are quite skeptical about many people as they have understood, based on their vast experiences, that a lot of them lie and produce fake documents to get a visa. Lots of them go to the USA on a tourist or business visa and many do not come back. They either change their status, stay longer than promised originally, try to become permanent by marriage or other relative green card petitions, or just stay illegally. Many of their relatives also help these people. Many students try to enter the US with no intention of studying and work illegally in stores/motels. Many fake marriages also go on for getting a green card. Because of all these reasons, many consular officers keep applicants under lots of scrutiny and if they have even a little bit of doubt, they simply reject the application.

We are sorry that this post was not useful for you!
Let us improve this post!
Tell us how we can improve this post?