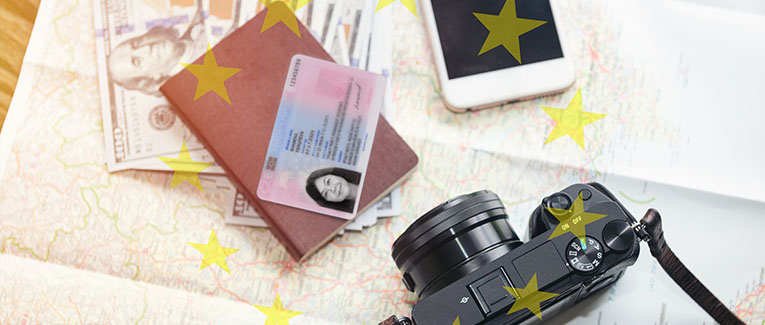 Anyone that wants to stay in the Schengen country for more than 90 days is required to obtain a residence permit.
Citizens of the USA, Australia, Canada, Israel, Japan, New Zealand, Switzerland, as well as EU citizens, may apply for their residence permit after entering the Schengen territory without a visa.
Citizens of other countries must apply and get a residence permit before entering the Schengen territories. This option is also available to the citizens of the countries who could otherwise enter without a visa first.
You have to submit the application in person, except in rare circumstances. After you submit all the required documents, they will be forwarded to the Alien's Office that has the jurisdiction for your intended place of residence. It takes between 1 and 3 months to process the application. Once the Alien's Office approves the application, the consulate will issue a residence permit in the form of a visa. You must register with the Aliens' Office upon your first arrival. A final residence permit will be granted after arrival.
FAQ
Q: I need to apply for a residence permit because I want to move to Germany with my German wife. My U.S. marriage certificate and apostille are required documents for applying for the residence permit. What is exactly an apostille, and how do I get it?
A: Your application for a residence permit has to be approved by the Aliens' Office at your intended place of residence in Germany. An apostille is needed as a confirmation so that the Aliens' Office can check whether your U.S. marriage certificate is a proper American public document.
Q: My wife is a citizen of Germany, and both of us plan to establish a joint residence in Germany. Do I get a German work permit immediately after we move to Germany?
A: Yes, you do. The residence and work permit will be issued by the Aliens' Office after your arrival in Germany.
Q: My spouse is a citizen of Germany, but both of us are residents of the U.S. We are planning to spend our vacation in Germany. What documents do I have to submit to get a visa for Germany?
A: Just submit your application and the requirements listed for the type of visa you are applying for. If you attach an original or certified copy of your spouse's German passport and the original or a certified copy of your marriage certificate, you will get the visa free of charge and are exempt from both the proof of health insurance and a bank statement. Please note, however, that your visa is only good for stays up to 90 days. If you want to live and work in Germany, you will need to apply for a residence permit.
We are sorry that this post was not useful for you!
Let us improve this post!
Tell us how we can improve this post?