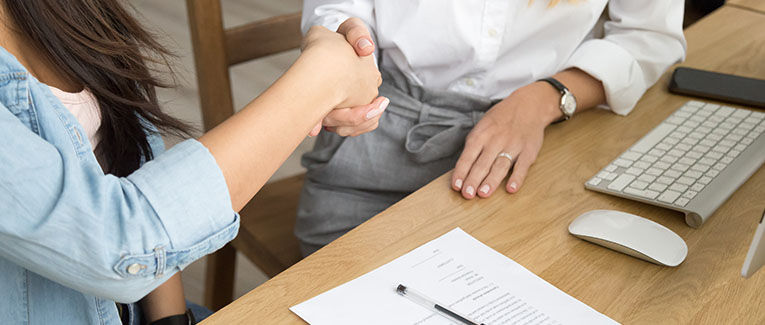 When a person would like to visit the Schengen area, they naturally should have enough money to take care of the expenses that they would incur during their trip.
Those requirements are clearly mentioned in means of subsistence, as part of the overall Schengen visa requirements.
When the Schengen visa applicant is unable to show the proof of finances themself, they should get a sponsorship letter from a friend, family member, or someone else in the Schengen area that can genuinely support their Europe trip.
Such a sponsorship letter should be short and to the point. It should describe the relationship of the visa applicant with the sponsor, their own income details, why they would like the applicant to visit the Schengen area, and what exactly they plan to do once the person arrives in the Schengen area. Such letter should clearly describe what type of expenses the sponsor is willing to cover on behalf of a visitor. Any information that is provided in the sponsorship letter should be supported by enclosing the supporting documents.
The sponsorship letter should be personal, but it should not have too many personal details. It should not have unnecessary details. Otherwise, the letter would become too long, and the consular officer would not have the time to read it all.
While an invitation letter simply invites the person to visit the Schengen area, a sponsorship letter actually takes the financial responsibility of the visitor. It is also possible to combine both the invitation letter and the sponsorship letter.
The sponsorship letter should also be signed by the gazetted officer at the local authorities or town hall.
Once a sponsor has written a sponsorship letter, it should be handed over to the Schengen visa applicant, along with the supporting documents. Even though the consulate may accept a scanned letter, it is best to submit the original letter to avoid any doubts. All supporting documents, other than the copy of the passport or other identity, should preferably be originals as well.
Sample Sponsorship Letter for Schengen Visa
Ganesh Murthy
Carrer de Jerusalem 34, 2-3
08001 Barcelona
Spain
Phone: +34-12-2345-6789
Email: [email protected]



May 20, 2019



Consulate General of Spain
Express Towers, 3rd Floor
Barrister Rajni Patel Marg
Nariman Point
Mumbai 400 021
India

Subject: Sponsorship letter for Mr. Shankar Murthy, Passport No: A12345678

Respected Consular Officer,

My name is Ganesh Murthy, and I am a permanent resident of Barcelona, Spain. I would like to sponsor my parents visit to Spain this summer.

My parents Mr. Shankar Murthy and Mrs. Parvathi Murthy would like to visit us in Spain from Jun 15, 2019, through Aug 1, 2019. They will be staying at my home at the above-mentioned address.

My parents would like to visit myself, my immediate family, and tourist attractions in Spain and France. During their trip, we will be visiting Barcelona, Madrid, Paris, and Nice. I will take care of all of their expenses during their Schengen trip, including the hotels, food, sightseeing, transporting, travel insurance, and everything else.

I am employed as software engineer at Barcelona Software Services Ltd and make an annual salary of 90,000 €.

If you need any further information, please feel free to contact me.

Respectfully,



Ganesh Murthy

Enclosures:
Copy of passport
Bank statements of the last 3 months
Last 3 pay slips
Employment letter
Travel itinerary for Madrid, Paris, and Nice
Proof of ownership of home
Vacation approval letter from the employer
We are sorry that this post was not useful for you!
Let us improve this post!
Tell us how we can improve this post?