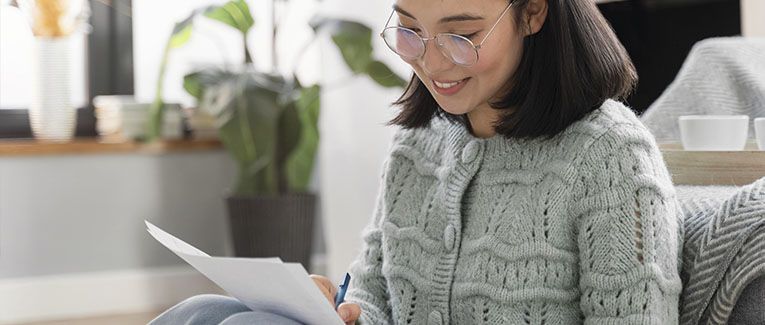 Different people apply for Schengen visa for different purposes. Some people have a Europe trip purely for tourism purposes where they will book hotels, go to different tourist attractions in various cities or countries, and return back home.
However, some people will go to the Schengen area because they are being invited by their friends, relatives, parents, spouse, or children. Other people may want to apply for Schengen visa because they need to visit Europe for business purposes, to attend a conference or school, or for medical treatment. In such cases, the visa applicant should get an invitation letter from the relevant party and enclose it along with other documents, as per Schengen visa requirements.
The invitation letter should be written in a formal language, should not be too long, clearly state the purpose and the duration of the trip, where the visa applicant will stay, and who will take care of their expenses, as applicable. Depending upon the facts stated in the invitation letter, appropriate documents should be enclosed that prove those facts. Such an invitation letter, along with supporting documents, will help the consular office make the decision on your Schengen visa application.
Invitation Types
Based on your purpose of visit to the Schengen area, you may need an invitation letter with different details mentioned:
Visiting Friends
If you will be visiting your friends, your friend should write an invitation letter where he/she should mention how you know each other, from where, since when, and if there is any specific occasion for which they are inviting you for.
Visiting Family
If you are being invited by your spouse, parents, children or other family members, they should state the relationship clearly. Proof of your relationship with them should be provided.
Business Visit
If you are visiting the Schengen area to have a business meeting, whether it is to visit another branch of your employer, potential clients, vendors, or investors, they should write an invitation letter and clearly mention why you are visiting and what kind of business relationship you have with them.

If appropriate, they should enclose a business activities itinerary.
Sponsored Events
If you will be visiting the Schengen area for sponsored events, such as to attend a conference, give a speech, or attend a trade show, the person sponsoring you for this event should write an invitation letter, such as the conference or trade show organizer.

The invitation letter can mention the itinerary, event dates, your accommodation details, why you are an appropriate person for attending this event, and whether they will take care of any of your expenses.

They should enclose any supporting documents that show when and where the conference or the trade show is occurring.
In any case, the invitation letter should also state the trip purpose and duration and whether they will be taking care of any your expenses during your trip to the Schengen area.

Sample Invitation Letter for Inviting Parents
Ganesh Murthy
34 Rue Gaston Tessier, Lgt 513
Paris 75019
France
Phone: +33-13-2352-2322
Email: [email protected]



May 25, 2019



To
Consulate General of France in Puducherry
2 rue de la marine
Puducherry 606 001
India

Re: Invitation letter for Shankar Murthy, Passport No: A12345678

Respected Officer,

My name is Ganesh Murthy, and I am a permanent resident of France, working in Star IT Services Limited in Paris as a software engineer with an annual salary of 80,000 €.

I would like to invite my parents Mr. Shankar Murthy and Mrs. Parvathi Murthy to visit France from Dec 23, 2018, to Jan 7, 2019.

I am very close to my parents, and I have not been able to visit India for some time due to my work obligations. I would like my parents to spend time together with myself and my immediate family.

I would also like to show them various tourist attractions in France, Spain, and Germany. During their visit, we plan to visit places in Paris, Nice, Barcelona, Rome, and Venice.

During their visit, they will stay at my home while in Paris, and while we are visiting other cities, I will be booking the hotels. I will take care of all of their expenses, such as airline tickets, food, sightseeing expenses, and the insurance.

If you need any further information, please feel free to contact me at my above email address.

Respectfully,



Ganesh Murthy

Enclosures:
Copy of my passport to prove my identity
Copy of my birth certificate to prove who my parents are
Proof of accommodation while we will be visiting Nice, Barcelona, Rome, and Venice.
Proof of my employment
Proof of my home ownership
Sample Invitation Letter for Inviting Friends
Instead of family members, if you will be inviting friends, you can write the details of your friendship (how, when, for how long, where, etc.) You should also enclose the proof of your friendship, such as pictures when you were together earlier or any other documents as appropriate.
We are sorry that this post was not useful for you!
Let us improve this post!
Tell us how we can improve this post?