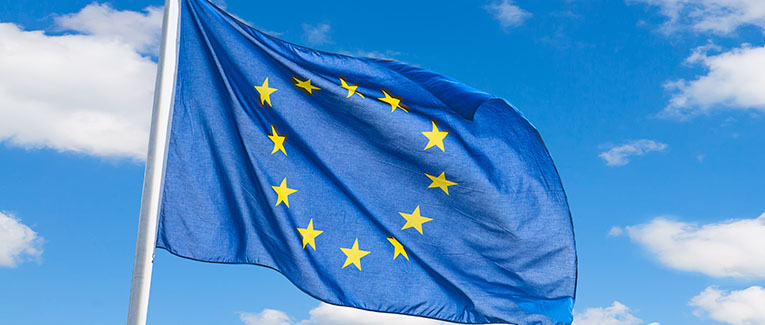 The initial Schengen area was formed in June 1985 when five countries in Europe signed an agreement in a small town called Schengen in Luxembourg, aboard the ship Princesse Marie-Astrid on the Moselle river. Schengen is on the border with Germany and France.
The five initial countries were: France, Germany, Belgium, Luxembourg, and the Netherlands.
They decided to abolish internal border controls. Their goal was to build an area on the European continent where citizens and visitors alike could move freely without border check and to enhance the economy.
Today, the Schengen area is the world's largest area with no internal border controls. This is a great achievement given the history of two world wars in which the nations fought.
The Schengen area consists of the European countries of Austria, Belgium, Croatia, Czech Republic, Denmark, Estonia, Finland, France, Germany, Greece, Hungary, Iceland, Italy, Latvia, Liechtenstein, Lithuania, Luxembourg, Malta, Netherlands, Norway, Poland, Portugal, Slovakia, Slovenia, Spain, Sweden, and Switzerland.
History of Schengen Area Expansion
June 1985 – Initial members joined: France, Germany, Belgium, Luxembourg, and the Netherlands
November 1990 – Italy
June 1991 – Portugal and Spain
April 1995 – Austria
January 2000 – Greece
March 2001 – Denmark, Finland, Sweden, Iceland, Norway
April 2003 – Czech Republic, Estonia, Hungary, Latvia, Lithuania, Malta, Poland, Slovakia, and Slovenia
October 2004 – Switzerland
February 2008 – Liechtenstein
January 2023 – Croatia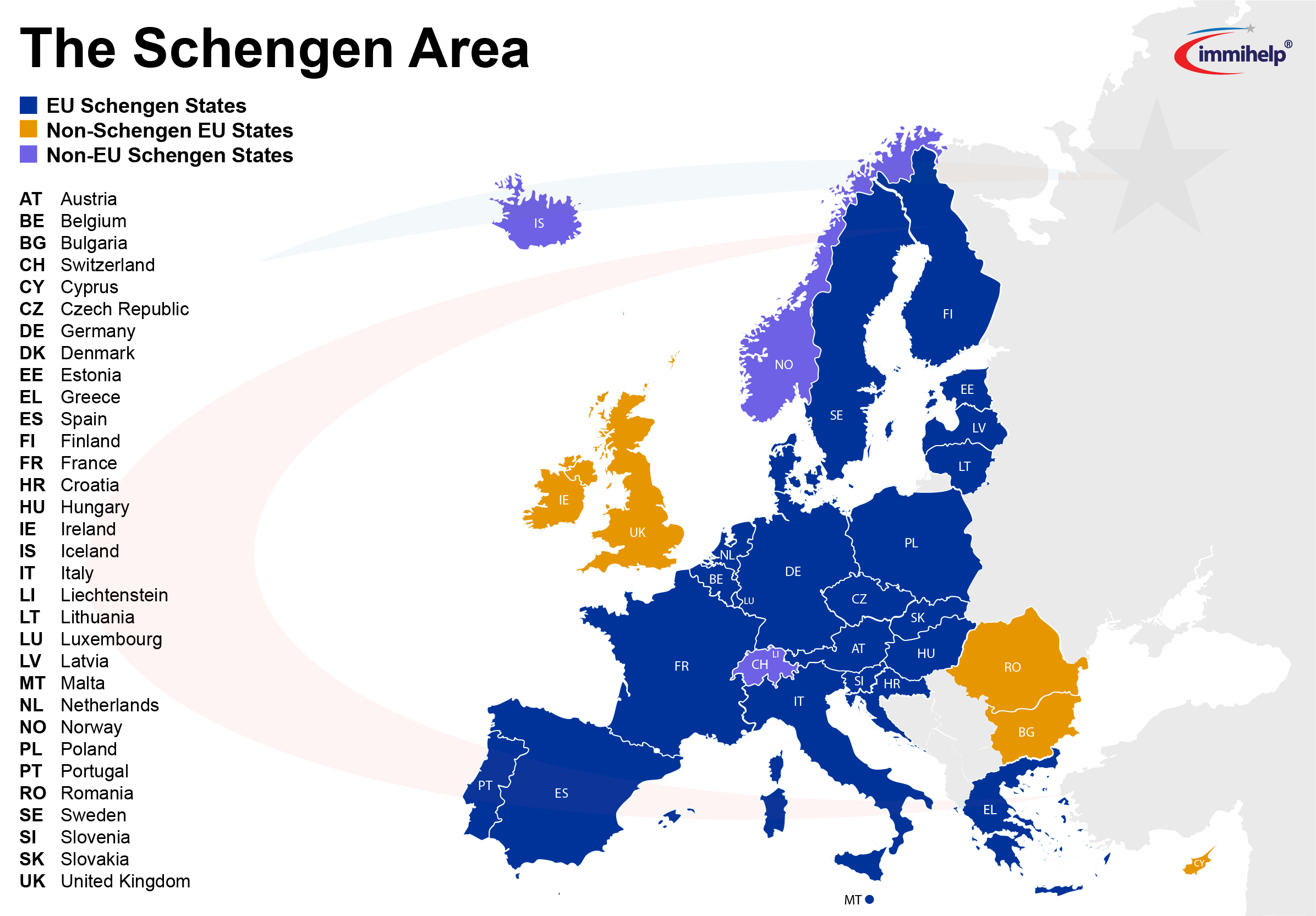 Other Areas in Europe and Elsewhere
Not all countries in the European Union (EU) are in the Schengen area. Similarly, not all countries in the Schengen are part of the European Union.
Ireland and United Kingdom are part of the EU but have opted to remain out of the Schengen area. Anyway, they are geographically separated from rest of the Europe.
Romania, Bulgaria, and Cyprus – They are seeking to join Schengen area but are not yet part of it.
The Azores, Madeira, and the Canary Islands are special members of the EU, even though they are located outside the European continent, and are part of the Schengen area.
Iceland, Norway, Switzerland, and Lichtenstein are members of the Schengen area but not part of the EU.
Monaco, San Marino, and Vatican City have opened their borders with the Schengen area, but they are not part of the Schengen area.

One of Monaco's borders is the Mediterranean Sea. The Schengen agreement is treated as if Monaco were a part of France. Therefore, French authorities do the immigration check for the Schengen area at Monaco's sea port.

Even though San Marino is not officially included in the Schengen area, it has an open border with Italy. However, some random checks are conducted by Carabineiri, Guardia di Finanza, and Polizia di San Marino.

Vatican City is also interested in joining the Schengen area. Vatican City has an open border with Italy, but if it also becomes a part of Schengen, it will allow better cooperation in information sharing and similar activities.

Six integral parts of France are located outside the Europe: French Guiana, Guadeloupe, Martinique, Mayotte, Réunion, and the Collectivity of Saint Martin. They are members of the European Union and are not part of the Schengen area. Therefore, if you plan to visit any of those places, you would need get a separate visa, as Schengen visa would not work there.
French Polynesia, French Southern and Antarctic Islands, Caledonia, and the Territory of the Wallis and Futuna Islands are the territories of France but are located outside the European Union and are not part of Schengen area, either. Each of them has their own visa requirements.
Bonaire, St Eustatius and Saba, Aruba, Curacao, and Sint Maarten are territories of Netherlands but are not part of the EU or the Schengen area. Each of them has their own visa requirements.
The territory of Svalbard is an integral part of the Norway but is not part of the Schengen area. However, even though there is no separate visa, in order to go to Svalbard, you must enter through the Schengen area.
Faroe Islands and Greenland are territories of Denmark. However, they are not members of the European Union nor the Schengen area. Therefore, you must first get the visa from each of those countries in order to visit them.
There are many other countries in Europe that are non-Schengen countries:
Albania, Andorra, Armenia, Azerbaijan, Belarus, Bosnia & Herzegovina, Cyprus, Georgia, Ireland, Kosovo, Macedonia, Moldova, Monaco, Montenegro, Romania, Russia, San Marino, Serbia, Turkey, Ukraine, United Kingdom, and Vatican City.

No Internal Border Controls
When traveling from one Schengen country to another, there are no border controls. All the Schengen countries have consistent border controls, based on clearly defined criteria, at their external borders. That is, at borders between Schengen countries and non-Schengen countries.
That allows the EU citizens, as well as non-EU citizens, to freely travel within the Schengen area. They would be checked only when crossing the external border, in and out of the Schengen area.
There are several countries, as mentioned above, that are part of the European Union but not part of the Schengen area. In any case, EU citizens have the right to free movement when traveling within the EU. Therefore, EU citizens when traveling between a non-EU Schengen country and an EU Schengen country would go through much less checking compared to non-EU citizens.
In any case, the authorities may do a security check at the airports and seaports only to verify a person's identity. Additionally, the police may do some checking but only on the basis of information about possible threats to the public security or suspected cross-border crime.
We are sorry that this post was not useful for you!
Let us improve this post!
Tell us how we can improve this post?