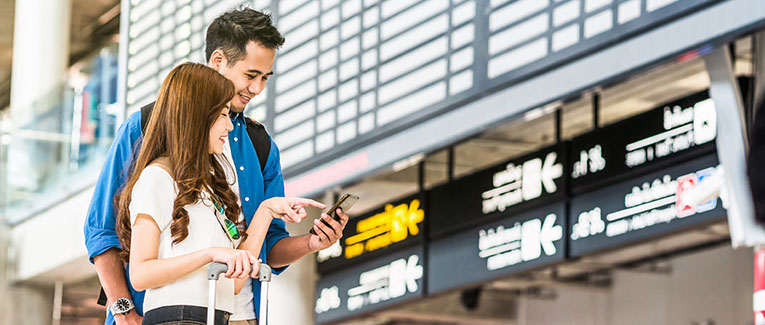 When you are looking to purchase the most appropriate visitors insurance for your relatives visiting the USA, you may wonder whether to purchase insurance from your home country or from the US. While both options are available, it is definitely advantageous to purchase American visitor insurance. Until you need to use it, insurance is only a piece of paper; therefore, it is of utmost importance to purchase the right visitors insurance.
There are many advantages of purchasing American visitor insurance. The following reasons will help you gain a better understanding as to why it is more beneficial to choose American visitors Insurance instead of insurance from your home country.
Coverage
The companies offering American visitor insurance include many coverage's that are important to visitors to USA. To avoid driving the cost of the plans up, unnecessary benefits are not added.

While the USA provides some of the best medical care in the world, it is also the most expensive. Therefore, it is better to purchase an American visitor insurance with a high medical policy maximum.

Fixed coverage and comprehensive coverage plans are the two primary types of visitor insurance plans. Fixed coverage plans are cheaper but they have sub-limits for each and every procedure. As the healthcare cost in the US is very high, the amounts in fixed coverage plans would be significantly lower than the actual bills. Therefore, you would end up paying most of the costs from your pocket. On the other hand, comprehensive coverage plans provide much better coverage compared to the higher premiums it charges.

Many foreign insurance companies sell only the fixed coverage plans for elderly travelers. Fortunately, American visitor insurance plans are available in both categories of insurance coverage for elderly travelers; this allows you to choose from many plans that provide either the fixed coverage and comprehensive coverage.
Acceptance
American visitor insurance plans are more likely to be accepted by the healthcare providers in the US. The companies offering such plans understand quite well what the US providers need in order for them to bill directly. You get a health insurance ID card that has all the information they need in order to bill directly. Additionally, many American visitor insurance plans also participate in a PPO network. PPO networks have participating providers that can bill the insurance company directly; in addition, PPO networks also charge you only the network negotiated fees.

This is a very important feature that truly provides you with peace of mind when traveling to the US. A single visit to the US emergency room can cost you thousands of dollars or much more. Most people don't have that kind of spare money to pay the hospital upfront, even if it is a filed claim to be reimbursed later.
Ease of Coordination
The insurance companies providing American visitor insurance work right here in the US. Therefore, you, the providers, and the insurance company are all in similar time zones. Such close proximity makes the coordination of benefits and claims much easier than dealing with a foreign insurance company on the other side of the world. Trying to work with a foreign insurance company can be a major hassle, not only for you but for the providers; there is also the chance that they simply may not want to deal with such an inconvenience.
Easier Application
Many foreign travel insurance companies don't provide insurance to travelers that are over the age of 70. Far too many won't provide coverage for acute onset of pre-existing conditions either. Even worse, some make the insured person(s) go through a medical exam and may still end up not paying the claims.

On the other hand, American visitor insurance plans are available for all ages. Acute onset of pre-existing conditions coverage is available up to age 89 years (varies based on the product), and there are no required medical exams with guaranteed issue plans. That makes the purchase much easier and hassle-free.
Broker Support
While there are many agents and brokers that sell American visitor insurance, it is better to purchase from a neutral broker such as Insubuy. Insubuy is highly specialized in visitors insurance for USA and has been in business for over two decades.

While most brokers are only interested in making an initial sale, Insubuy's claim resolution team can help with your legitimate claim issues. Such additional support comes at no cost to you and can be extremely valuable when you need it the most.
Flexible
When visitors are visiting the US for a longer duration, it is possible that their plans change and they need to stay longer. In that case, most American visitor insurance plans are extendable, which allows you to continue coverage instead of buying a new plan.

It is also possible that a visitor may need to return home unexpectedly, thereby cutting their trip short. Most American visitor insurance plans are refundable, minus a small cancellation fee, as long as there are no claims.

Such flexibility can be immensely helpful. It means you are not left without coverage if you extend your trip. In case of early departure, it means that you are not wasting any money.
Benefits provided by American visitor insurance
While there are many American visitor insurance plans available in the US market, they vary in the coverages that they provide. The following is a list of common benefits provided by them:
Medical coverage for new, unexpected and unforeseen sickness or injury while in the US and most countries outside the home country
Medical coverage includes the prescription drugs coverage as needed medically
Coverage for cruise and theme park activities
Hazardous sports coverage, often at an additional premium
Many of the plans also have coverage for:
Loss of passport or travel documents
Conclusion
As there are many American visitor insurance plans available, the best choice is to visit an insurance marketplace website such as insubuy.com where you can get instant quotes from multiple products, compare them side by side and make an instant purchase online. If you have any specific questions, you can call toll-free +1 (866) INSUBUY or at +1 (972) 985-4400 to speak with a US based licensed insurance professional.
We are sorry that this post was not useful for you!
Let us improve this post!
Tell us how we can improve this post?