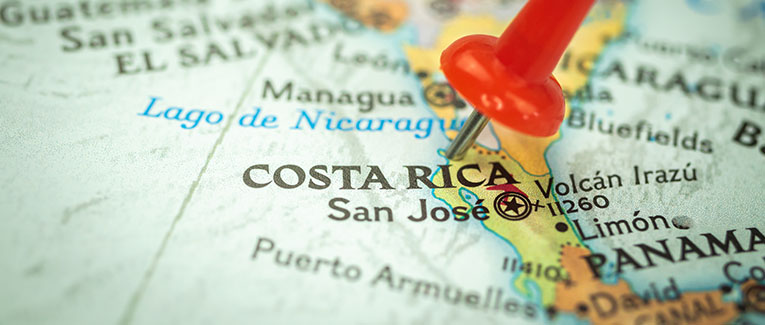 The government of Costa Rica has allowed people from all countries to visit since November 1, 2020. However, through March 31, 2022, unvaccinated visitors were required to purchase compliant travel insurance, and upload proof of that insurance to the Costa Rica Health Pass website. In addition, travelers were required to print out a QR code as proof of coverage and vaccination to be allowed into many businesses and public places.
As of April 1, 2022, those requirements have all ended. Travel insurance is now optional for all visitors to Costa Rica, regardless of their vaccination status or country of residence. In addition, the requirement to upload proof of travel insurance to the Health Pass website and print out a QR code had ended as well.
However, just because travel insurance for Costa Rica is now optional, it does not mean you should go without having it. It is still possible to be infected with coronavirus even if you are fully vaccinated. In addition, the chances of getting another illness or an injury still exist, just as they did long before the COVID-19 pandemic. The only way to protect yourself from the massive expenses related to medical treatment abroad is with proper travel medical insurance.
To ensure you have effective coverage for illnesses and injuries during your trip to Costa Rica, consider the following insurance options:
US Residents
For US residents starting their trip from the US and going to Costa Rica, Safe Travels Voyager provides $250,000 in primary medical coverage that includes expenses due to COVID-19 as well as provides a minimum of $2,000 quarantine expenses. Additionally, it has the option to buy coverage of $4,000 or $7,000 quarantine expenses at an additional cost.
For those that would like to utilize the cheapest available options, you can choose $0 for your trip cost.
Non-US Residents
For non-US residents that are starting their trip from a country outside the US and don't need any coverage in the US but do want coverage in Costa Rica and other destinations outside their home country, they can purchase Safe Travels International.  It has various policy maximums ranging from $50,000 to $1,000,000 and it includes coverage for $2,000 in quarantine expenses.
After Purchase
Once you purchase the insurance online, you can log into MyAccount and download the Visa Letter.
As previously stated, the Costa Rica Health Pass and QR code requirements have ended as of April 1, 2022. It is no longer necessary for you to provide proof of health insurance coverage or vaccination to travel to Costa Rica, and businesses and public events are open to 100% capacity.
However, keep in mind that if you are unvaccinated or do not have proof of COVID-19 vaccination with you during your trip to Costa Rica, you could be denied entry to certain private establishments that have their own rules regarding COVID-19. Therefore, it is suggested that you carry proof of vaccination or negative COVID test results with you to avoid being barred entry to private businesses.
We are sorry that this post was not useful for you!
Let us improve this post!
Tell us how we can improve this post?