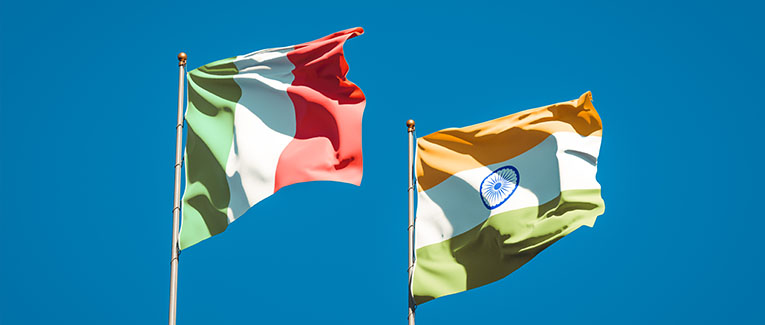 The Italian Embassy is located in New Delhi. Additionally, there are a couple of Italian Consulates located in India.
Kolkata
Residents of Arunachal Pradesh, Assam, Bihar, Jharkhand, Manipur, Meghalaya, Mizoram, Nagaland, Orissa, Sikkim, Tripura, West Bengal, and the Union Territory of Andaman & Nicobar Islands.

Consulate General of Italy
5G Rev. Lalbehari Shah Sarani
Alipore, Kolkata 700 027

Phone: +91 33-2479-2414 / 2479-2476
Fax: +91 33-2479-3892
Email:

[email protected]



Website
Mumbai
Residents of Andhra Pradesh, Chhattisgarh, Goa, Gujarat, Karnataka, Kerala, Madhya Pradesh, Maharashtra, and Tamil Nadu, as well as the Union Territories of Dadra & Nagar Haveli, Daman & Diu, Laccadive, and Puducherry.

Consulate General of Italy
Kanchanjunga, Ground Floor
72 G. Deshmukh Marg
Mumbai 400 026

Phone: +91 22-2380-4071
Fax: +91 22-2387-4074
Email:

[email protected]



Website
New Delhi
Residents of Haryana, Himachal Pradesh, Jammu-Kashmir, Punjab, Rajasthan, Uttarakhand, Uttar Pradesh, Delhi, and Chandigarh.

Embassy of Italy
50E Chandragupta Marg
Chanakyapuri
New Delhi 110 021

Phone: +91-11-2611-4353 / 54 / 55
Fax: +91-11-2687-3889
Email:

[email protected]



Website

For visitors, travel, student and other international travel medical insurance.
Visit insubuy.com or call 1 (866) INSUBUY or +1 (972) 985-4400

We are sorry that this post was not useful for you!
Let us improve this post!
Tell us how we can improve this post?