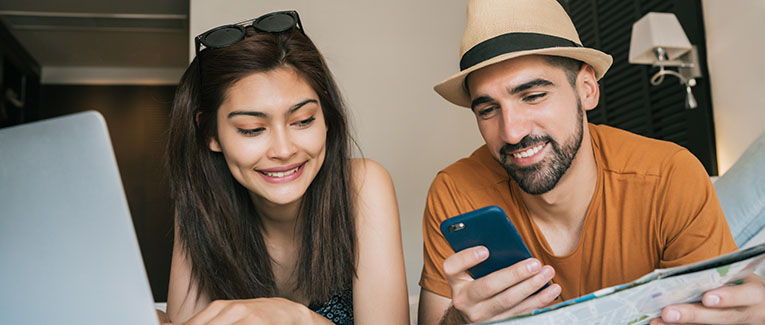 When traveling to the USA from a foreign country, it is highly beneficial to purchase overseas travel insurance. Healthcare expenses are the highest in the US and there is no free healthcare. As a visitor, you are required to pay for the healthcare expenses either from your pocket or through insurance.
Many visitors to the USA may not understand exactly how expensive the healthcare in the US really is. A simple visit to the emergency room may cost several thousand dollars. A heart attack may cost you $240,000, a severe accident may cost you $400,000. Pneumonia may cost you $60,000. In short, the healthcare expenses are so high that most people simply can't pay out of their pocket. They absolutely need proper overseas travel insurance. That is why the US government mandates that all US residents have proper health insurance. While there is no such regulation for visitors, it is still very important to have an adequate overseas travel insurance.
Some travelers may think that they are healthy and nothing is going to happen. Therefore, they mistakenly think that overseas travel insurance is not necessary. However, when you are visiting a foreign country, you may end up eating unfamiliar food that may cause you food poisoning, or you may fall down in an unfamiliar environment. You may cross the road in a way that you are not supposed to and get into an accident, fall down the stairs, and just about anything unexpected is possible. Therefore, overseas travel insurance is really a necessity.
Emergency medical evacuation
In general, an excellent healthcare is available in most parts of the US. In an emergency, you simply call 911, and an ambulance comes and takes you to a nearby hospital.
However, that is not really the case for everywhere in the US. If you are traveling by road from one major city to another, and you get into an accident on the highway where no nearby adequate healthcare facilities are available, you may be evacuated. That is, you need to be transported to the nearest place where adequate care can be given.
There are many such tourist attractions as well throughout the US where this may be necessary such as Sequoia National Park, Grand Canyon, Yellowstone National Park, Mount Rushmore in South Dakota, Smoky Mountains in Tennessee and many more across the country.
Therefore, it is advisable to have overseas travel insurance that would cover emergency medical evacuation.
Repatriation of remains
If a visitor to the USA were to unfortunately pass away, they would either need to be cremated locally or need their body to be flown back to the home country where the deceased can either be buried or cremated. However, the process of sending the remains back to the home country is a time consuming and complicated process that involves dealing with the embassy, cancelling the passport, customs clearance, embalming the body and a lot more. Without the help from an emergency assistance department of the overseas travel insurance company, it is simply too difficult and expensive for a common person to handle all of this by themselves. This is especially true when they are grieving for the death of a close relative and are not in the best mental status to handle such formalities and paperwork.
Cruise Trip
Many hosts would like to take their visiting parents, in-laws or other relatives to a Caribbean or Alaskan cruise. The cruise has limited medical facilities, in case you were to become sick or injured while onboard. Of course, you would have to pay for the expenses out of your pocket. However, onboard cruise ship facilities can not handle major emergencies or a situation in which you needed to be evacuated out of ship and onto a helicopter to the nearest port. That can be very expensive and may cost tens of thousands of dollars or even over a hundred thousand dollars. Without proper overseas travel insurance, it may simply not be possible.
Premium Factors
While there are many overseas travel insurance plans available, there are various factors that may determine the price of the insurance such as the travel dates, policy maximum, deductible, age of each traveler, and the type of coverage (fixed or comprehensive) you purchase.
When all factors are the same, the prices for the exact same coverage for the same product from the same company is always the same, as the insurance prices are heavily regulated by the government in the US. No one is allowed to give you any discount and no one is allowed to charge you any higher.
Therefore, you can confidently shop for overseas travel insurance knowing that you are not shopping for the best price, but for the best service.
Neutral Broker
While there are many brokers that sell overseas travel insurance, it is advantageous to purchase from a neutral broker who is not biased or incentivized to offer it from a specific insurance company and would really put your interest ahead of their own interest.
It is not advisable to purchase from the brokers who are biased towards one company, more specifically the ones that offer custom overseas travel insurance which are supposedly available only through them. In that case, you are unlikely to get the correct advice that is best for you. Instead, they will recommend the same plan to everyone, because that benefits them.
Insubuy is a neutral broker that always advises in your best interest and provides you with the most suitable overseas travel insurance plan in relation to your specific needs. Having been in the business for nearly two decades, they have a great deal of experience from dealing with millions of visitors to the US. They can get you the most suitable overseas travel insurance for the USA, so that your visitors can be worry-free and enjoy their trip to the fullest. US based licensed insurance professionals are also available 5 days a week, if you need any help.
We are sorry that this post was not useful for you!
Let us improve this post!
Tell us how we can improve this post?