The following sample bank account verification letter can be helpful to you in sponsoring US tourist visas for your parents, in-laws, or other relatives who would like to visit the US from a foreign country.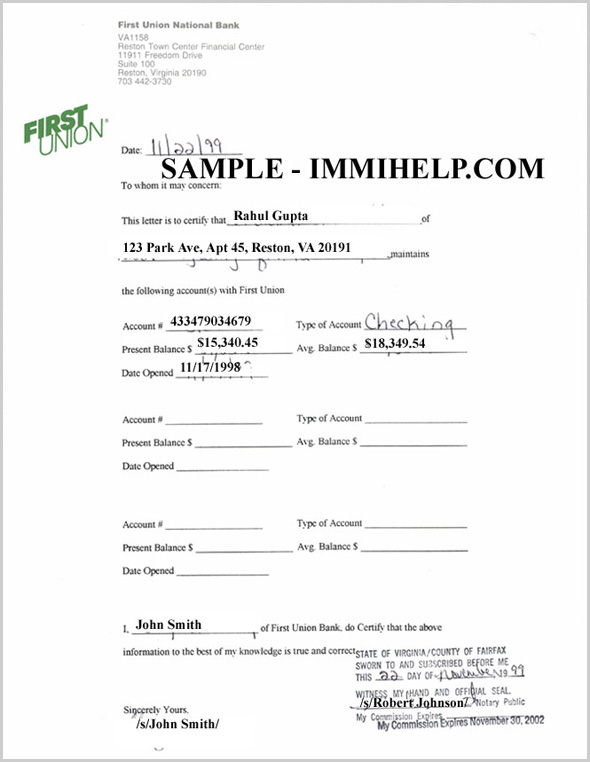 We are sorry that this post was not useful for you!
Let us improve this post!
Tell us how we can improve this post?