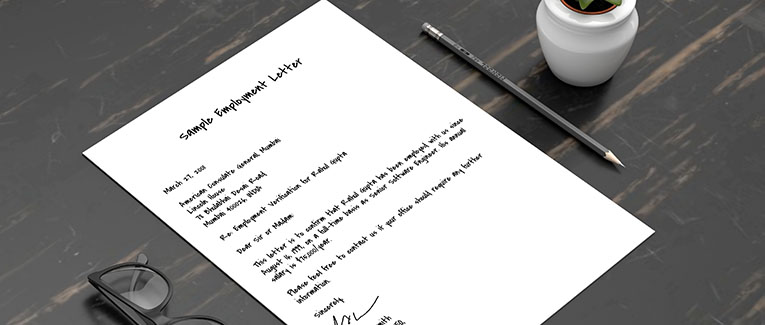 When sponsoring a visitor visa for someone to visit the US, it is very helpful to provide an employment letter. Such a letter should be on the official letterhead of the employer and signed. It does not have to be notarized.
March 27, 2021
American Consulate General, Mumbai
Lincoln House
78 Bhulabhai Desai Road
Mumbai 400026, INDIA
Re: Employment Verification for Rahul Gupta
Dear Sir or Madam:
This letter is to confirm that Rahul Gupta has been employed with us since August 16, 2017, on a full-time basis as Senior Software Engineer. His annual salary is $97,000/year.
Please feel free to contact us if your office should require any further information.
Sincerely,



Michael Smith
Chairman & CEO,
Star Inc.
---
Note:
Important information about sample documents
We are sorry that this post was not useful for you!
Let us improve this post!
Tell us how we can improve this post?